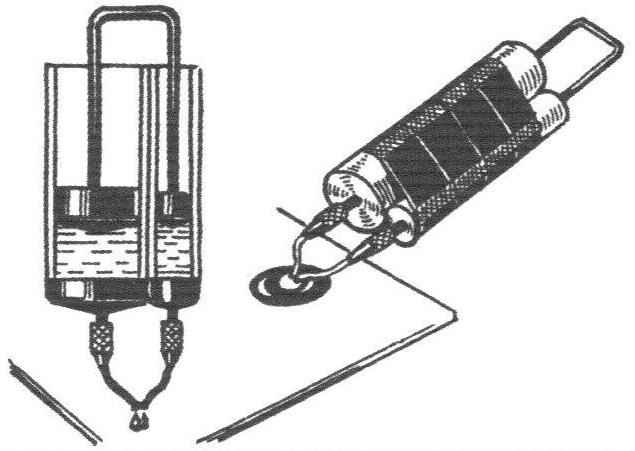 As is known, the epoxy consists of resin and hardener. Before applying them mixed in a ratio of 8:1 by volume, and this mass in three or four hours into a hard synthetic material. To measure the resin and hardener just when we are talking about a large enough number of them. But at home sometimes it takes only a few drops of glue and therefore to comply with the required proportion of difficult. Suggest to make a simple dispenser of two medical syringes with the ratio of their diameters is about 1:2,8 – 2,9. It is sufficient to trim the ends of standard needles and connect them as shown in the figure. Stocks of syringes replaced with bent steel wire with a diameter of 4 mm. Dispenser ready. To make a portion of the adhesive onto a clean dry surface, squeeze the required number of components and mix thoroughly with a wooden or glass rod.
Recommend to read
BATONS QUEEN ISABEL
the Outcome was a foregone conclusion. Although the cruiser before the battle carefully laid sandbags, worthy of protection from fire heavy and rapid-fire artillery to make they are...
PUZZLE CRACKER
This lock is good for garage doors gate or even garage even from the inside, at least on the outside. It is durable, as massive, and has no arch, where the attacker can insert a...