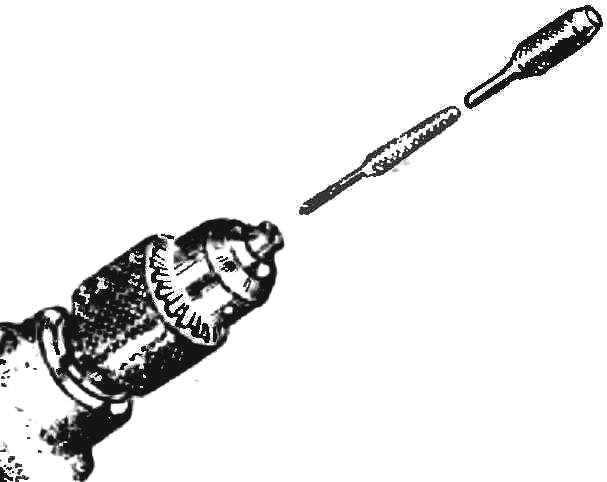 Working with a file always takes a lot of time, particularly where its course is restricted: in a deep hole, in a curved channel. Here come to the aid of a power drill. Hold its cartridge needle file with round cross-section or chip of a round file with machined shank: spiral cut works great not only during forward movement but also during the rotation.
I. POPOV, p. Konosha, Arkhangelsk region.
Recommend to read
Insurance for drill
Drill chuck, in particular manual, is not always able to keep the drill from turning when machining hard metals or release of the cutting edges of metal. It solves the problem of the...
WITHOUT A DRILL
The hole in the metal plate can be obtained without drill: it is enough to bend it and work a round file or a needle file. This technique is especially useful when you want an oval hole....