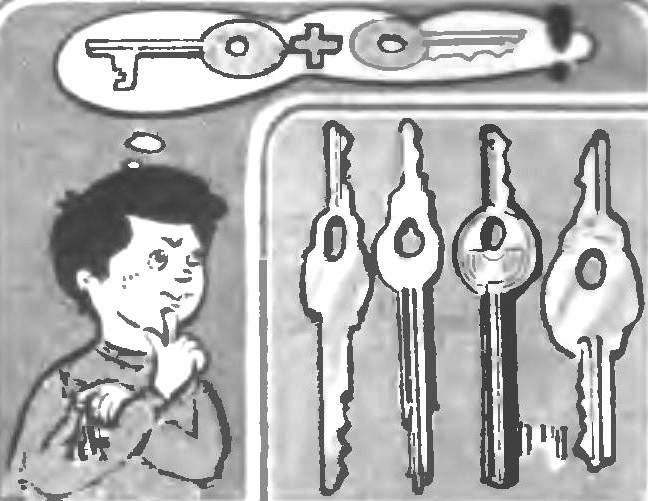 Do not you find that a bunch of keys in your pocket slizhkom became cumbersome? Solder them in pairs, and it will be much more compact and easier to use. The keys are connected to a pair of depending on the length and destination. Possible combinations can be the key to the apartment and from the mailbox; the key of the garden gate, and to give the key to the garage and from the castle at the gate.
Recommend to read
UMBRELLA — THE CASTLE
Do not rush to dispose of old tires from a moped or motorcycle, they can still come in handy. If you cut off a piece with a length of 60-90 mm and put it on the hitch lock, you get the...
INSULATOR FROM THE JAR
Tins of film can be used if necessary as insulators or junction boxes to protect the connections from two to four and even six electric wires. To do this, the lid of the jar need to do...