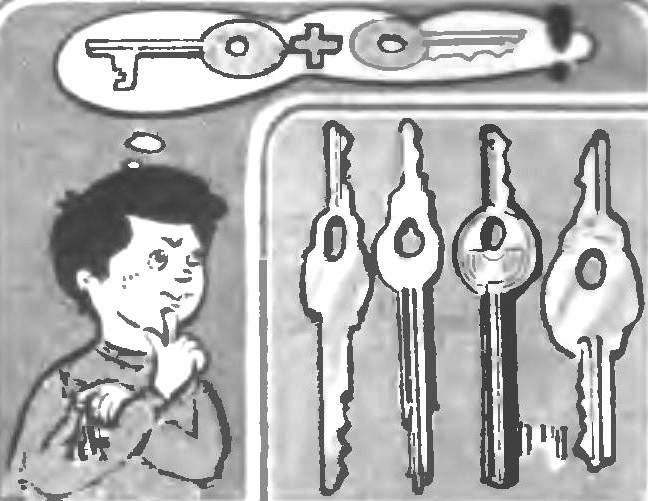 Do not you find that a bunch of keys in your pocket slizhkom became cumbersome? Solder them in pairs, and it will be much more compact and easier to use. The keys are connected to a pair of depending on the length and destination. Possible combinations can be the key to the apartment and from the mailbox; the key of the garden gate, and to give the key to the garage and from the castle at the gate.
Recommend to read
ELECTROCYCLE
Ecology and environmental protection are becoming increasingly relevant topics in the world. Constantly more stringent requirements for emissions of harmful substances by vehicles....
BOARD AND SAIL
On the coast of California, Hawaii, Australia, that is where the huge surf rolls over the waves on a sandy shore, has long cultivated an unusual sport — surfing (from the English. SURF —...