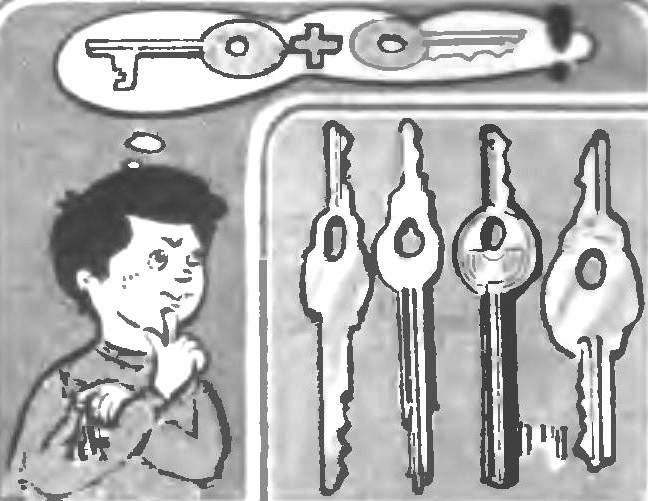 Do not you find that a bunch of keys in your pocket slizhkom became cumbersome? Solder them in pairs, and it will be much more compact and easier to use. The keys are connected to a pair of depending on the length and destination. Possible combinations can be the key to the apartment and from the mailbox; the key of the garden gate, and to give the key to the garage and from the castle at the gate.
Recommend to read
MODELIST-KONSTRUKTOR 1983-06
CONTENTS: Addresses NTTM: V. Batiscan. Learning to do! (1). Technique of harvest: I. Meshcheryakov. "Don" goes out into the field (4). Small-scale mechanization: R. Weisburg....
RIDING FAN
This single machine with "air cushion" created in the engineering laboratory of the Leningrad Palace of pioneers named after A. A. Zhdanov. One engine from the motorcycle, rotate the fan...