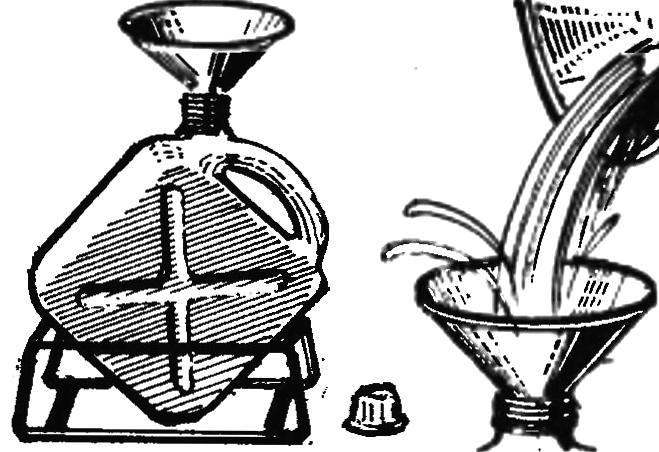 Some plastic and metal containers — cans — sloping neckline. Of them conveniently pour out contents, and in this sense, the design, of course, justified. Also said to fill the canister with no problems stopping… the tilt of the neck.
Those who often have to pour the liquid in such containers, I advise you to make from 3 mm wire stand, allowing you to install the canister "one side". The same convenience can be achieved, choosing as a reference the stand in a suitable container.
Recommend to read
WITH A PIPE — NO STAINS
No matter how carefully pour from the bottle the liquid or oil — hovering on the neck the last drop then runs down and stains the outer surface. This will not happen if I do this simple...
THROUGH THE BOTTLE INTO THE TANK
We tend to get rid of things that seem useless. But they say there are no rules without exceptions. Some items can be useful and after using them for their intended purpose. For example,...