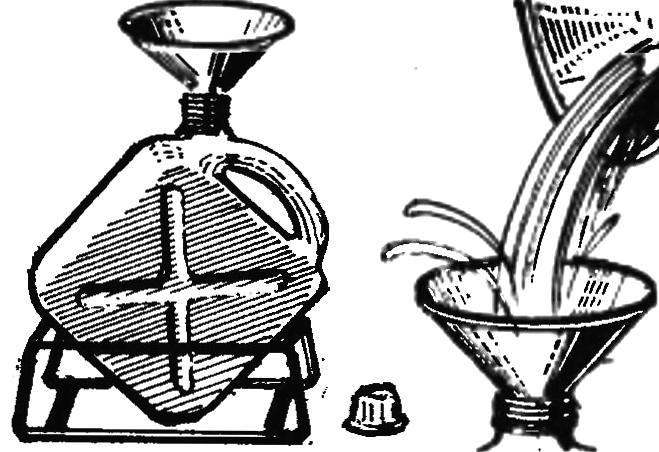 Some plastic and metal containers — cans — sloping neckline. Of them conveniently pour out contents, and in this sense, the design, of course, justified. Also said to fill the canister with no problems stopping… the tilt of the neck.
Those who often have to pour the liquid in such containers, I advise you to make from 3 mm wire stand, allowing you to install the canister "one side". The same convenience can be achieved, choosing as a reference the stand in a suitable container.
Recommend to read
SHOCKPROOF THERMOS
One of the most fragile vessels household is considered to be a thermos. To protect its fragile glass bulb from damage and at the same time improve thermal insulation can, poured into...
RINSE THE CENTRIFUGE…
Quickly tolocate linen is available in a vertical centrifuge of the washing machine. This will require in its cap to install a simple water nozzle spray gun. Download drum linen, turn...