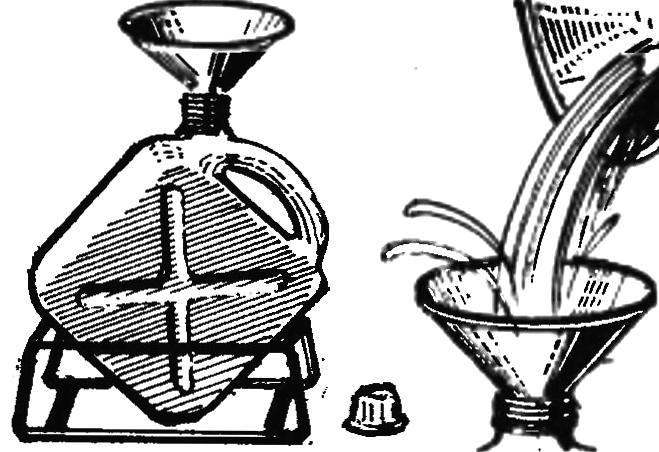 Some plastic and metal containers — cans — sloping neckline. Of them conveniently pour out contents, and in this sense, the design, of course, justified. Also said to fill the canister with no problems stopping… the tilt of the neck.
Those who often have to pour the liquid in such containers, I advise you to make from 3 mm wire stand, allowing you to install the canister "one side". The same convenience can be achieved, choosing as a reference the stand in a suitable container.
Recommend to read
IN THE SKY — "ALBATROSS"
To create a device is simple, inexpensive to perform and at the same time with high performance — such is the aim of gliders. We offer our readers the description is very promising...
ANOTHER PULLER
There are many tools for implementing, in General, simple everyday transactions - the separation of the Apple from the branch and transfer it to the trash. We offer our readers another...