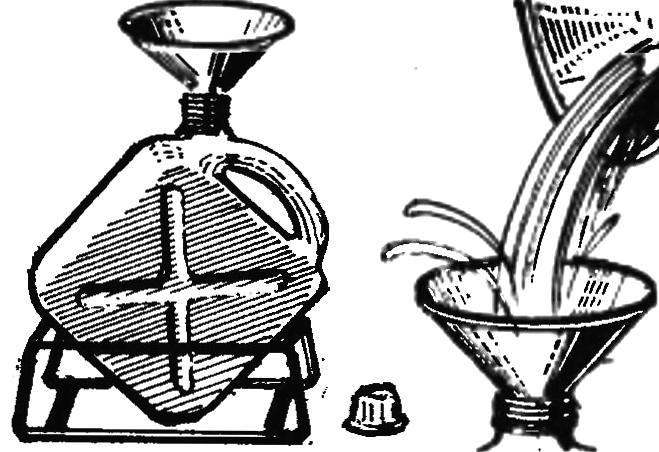 Some plastic and metal containers — cans — sloping neckline. Of them conveniently pour out contents, and in this sense, the design, of course, justified. Also said to fill the canister with no problems stopping… the tilt of the neck.
Those who often have to pour the liquid in such containers, I advise you to make from 3 mm wire stand, allowing you to install the canister "one side". The same convenience can be achieved, choosing as a reference the stand in a suitable container.
Recommend to read
THE EYE SEES, BUT THE TOOTH IS ITCHING!
So we usually say, seeing on one of the upper branches of a particularly delicious Apple Believe me, you soon forget this saying, if you do a simple capture, depicted in the drawing....
IN THE ARMS OF THE CLAMP
When driving round a pin in the prepared hole in the particle Board there is a danger that tightly the incoming rod will break loose material. To avoid this, pre-shrink this place a...