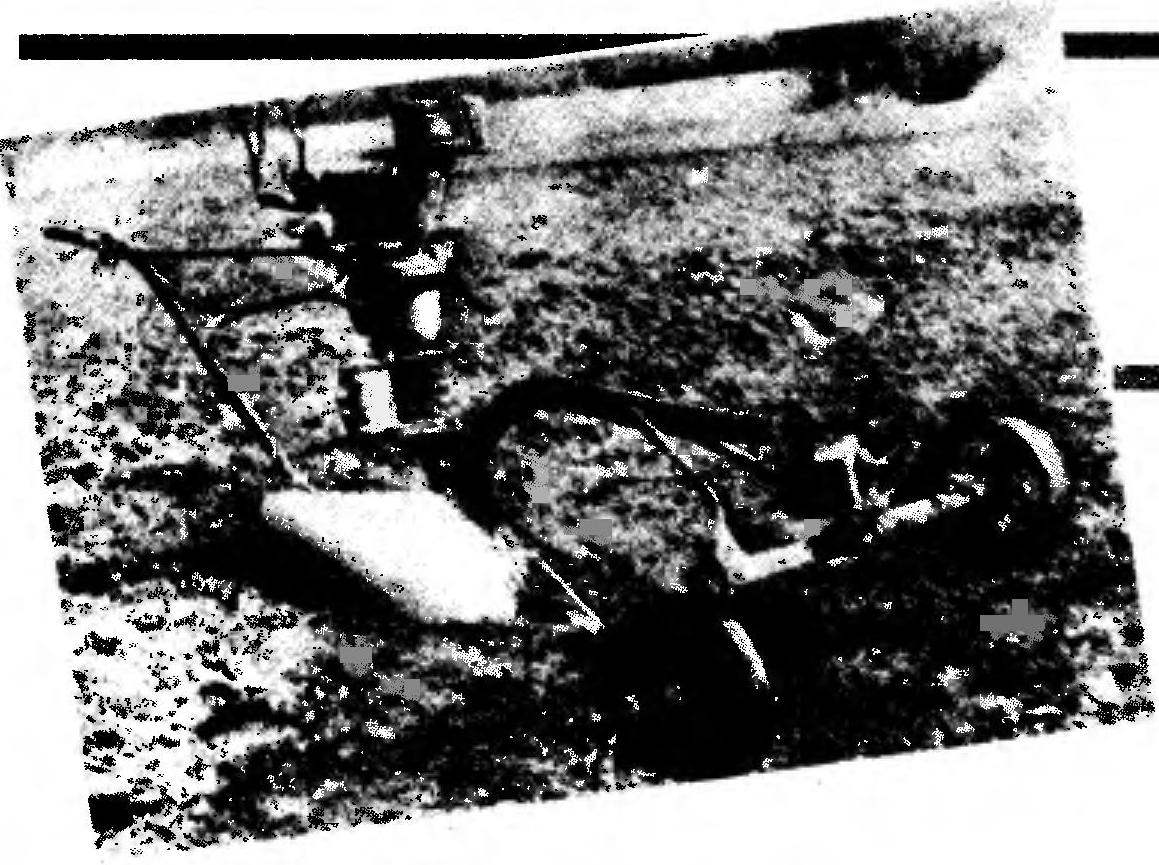 Now an extremely acute problem of processing individual land plots. The horse would plough the field! But where are these loshadke? Motor-block to replace? Well, if you believe the advertising avenues, such a solution seems quite reasonable. But in fact, alas, it turns out that not all can praise MB. Not to be unfounded, I will refer to the neighbors of tests of MTZ-0.5 plowing. So: we have a heavy soil (clay mostly). They advertised this walk-behind… takes 5-7 cm in depth. And this is with the suspended cargo, and special plough-wheels. Crop after such "processing" of the soil, as they say, never gonna happen.
Looks very attractive idea to use as a "draft force" plow "anchor" windlass. But there are some drawbacks. The plow you have to manually move (and he is no slouch) to the beginning of the furrow. It requires at least two adults. And even better to work here three: the two return to the plough, and the third for the winch. However, for individual areas such labor organization seems wasteful. But not whether to do the opposite: to set to the plow, the winch tightens itself and arable weapon to still, buried in the ground to anchor? After recently having a mass of 3 kg, to transfer to a new beginning of the furrow and securely there to fit even the student-a first grader.
I then took the motor from a chainsaw "Friendship 4", two-stage reducer from augers M-1 ratios I=1:10, I=1:20, and "neutral". Strengthened on the output shaft of drum length of steel water-gas supply pipe and a 2-mm steel cheeks. Wounded on the last 70 meters 3.5-mm steel cable and the resulting Assembly was mounted vertically on an ordinary horse odnoimennyi the plow. And the bottom part of the drum shaft inserted into the bearing of the cross tucked under the hands of the driveline. Then the bracket from a steel angle secured the bearing on the blade of the plow.