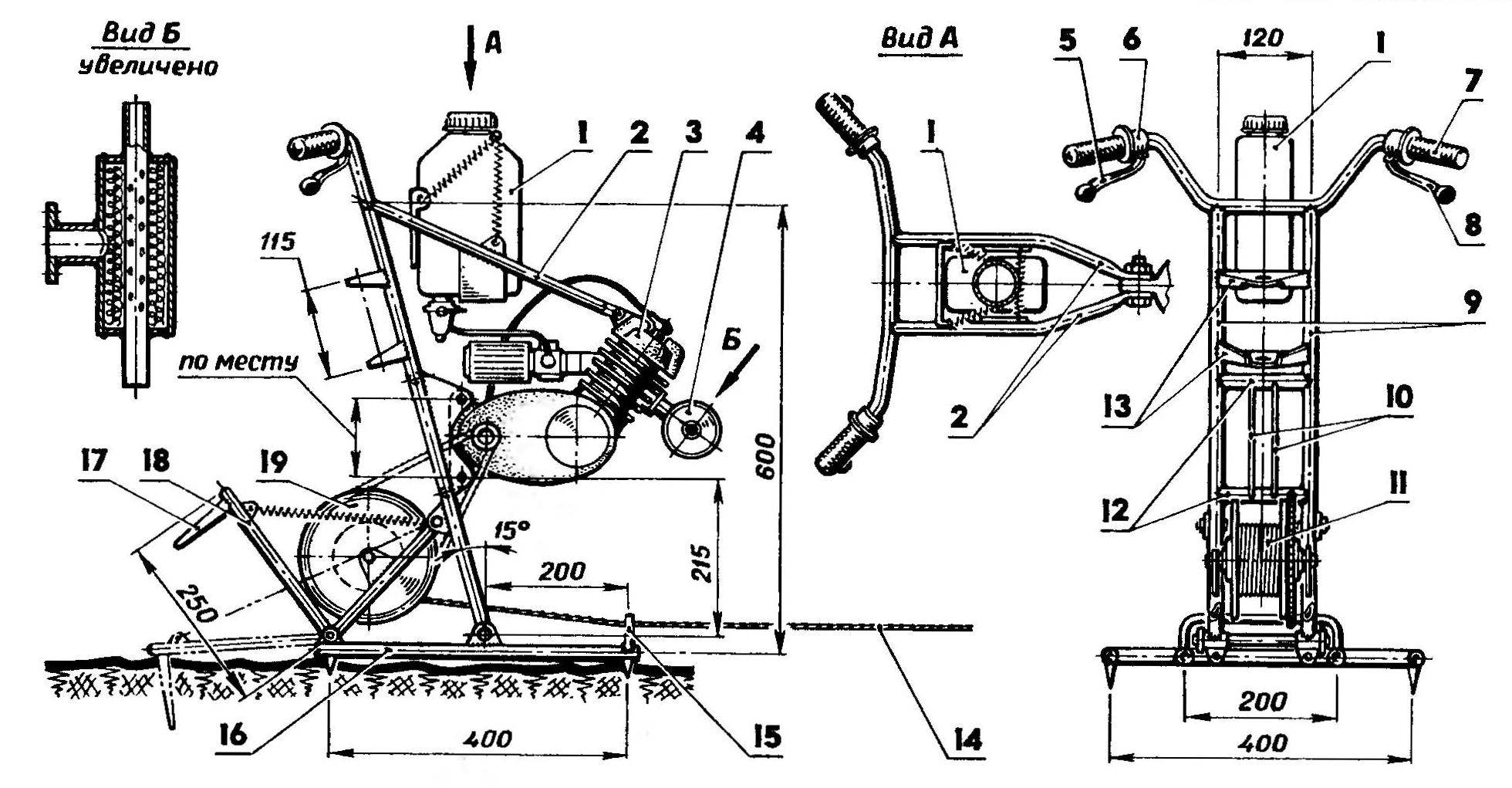 In the journal "modelist-Konstruktor" already repeatedly told about motalbezadeh — tillage interesting mechanisms for gaining lately more and more popularity among Amateur designers. Indeed, the advantages of this wonderful device is undeniable. The fact that the winch (by the way, one of the most ancient mechanisms in the history of civilization), in contrast to the self-propelled tilling machines, sends its power to the creation of the pulling effort.
In today's post — a variant of the simplest motoliberty.
The basis of motoliberty is /-50 is a fairly common engine of about two horsepower, available on the majority "heavy" moped type "Karpaty", "Verkhovyna" or "Riga". Suitable motors earlier editions — sh-58, sh-62, etc.
The motor is installed on Motorama welded from lengths of steel pipes with a diameter of 30×2. 5 mm and sheet steel with a thickness of about 3 mm. from Top to Motorama attached to the handlebar of a moped, on the bottom base area of the pipes of the drum and sprocket drive. Back on the supporting platform hinged anchor — P-shaped spring-assisted tubular frame with two welded to it with anchors made of steel plates sharpened similar to a blade bayonet shovels.
As the drum winch used wheel hub of a moped, which is attached to dural cheek and sprocket driven — for example, a big gear from a road bike.
Fuel tank — plastic canister with a capacity of 2…3 years, in its lower part is standard motor tap with a sump.