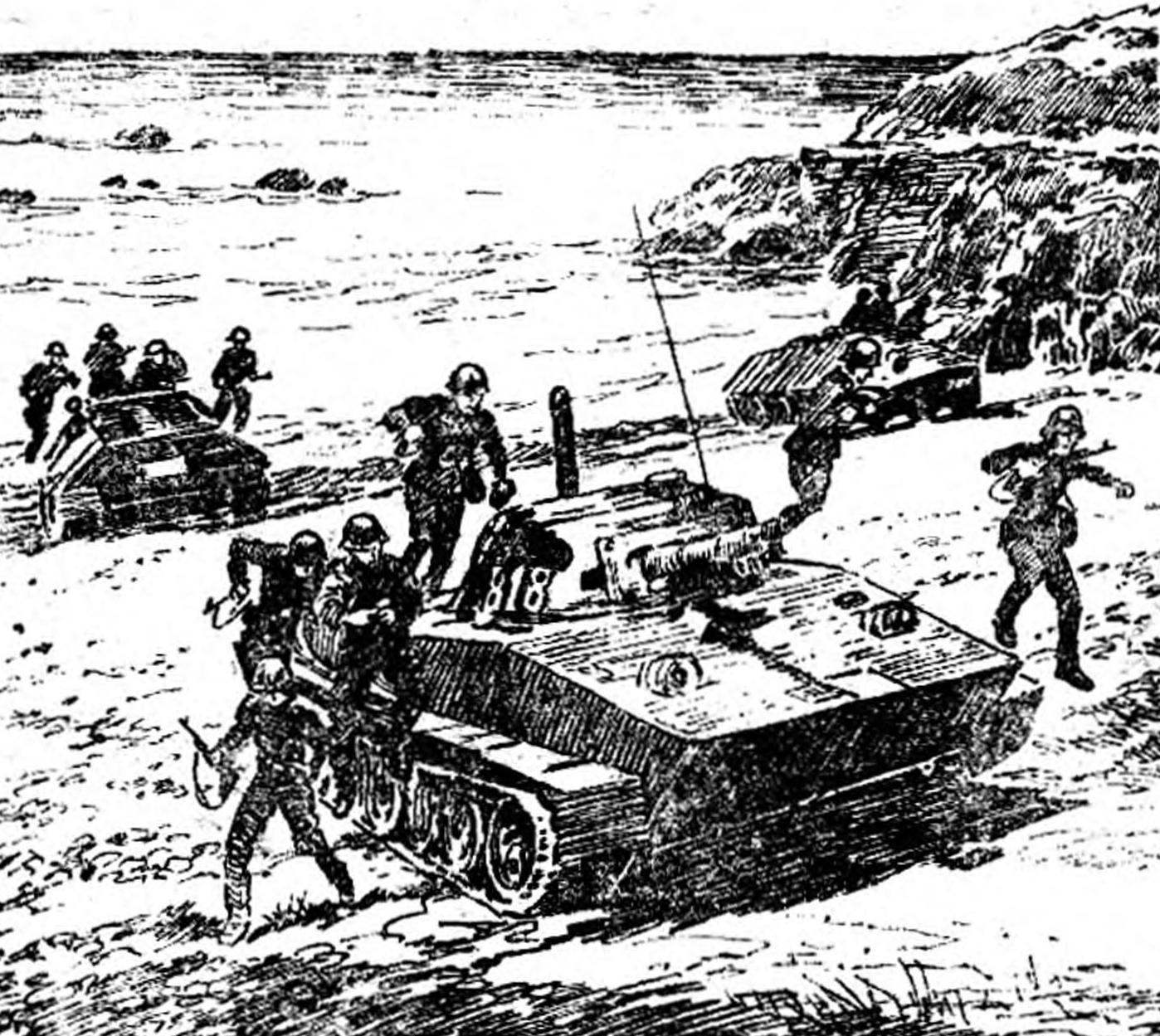 Few people of Leningrad, occupancies that August day in 1935, near the Peter and Paul fortress, the Neva river, witnessed the unusual spectacle. On the river, confidently slicing through low, the wave, floated… tanks. Here all seven turned sharply to the shore, and a few minutes of armored amphibians were already on the sand. Thus ended a 600-kilometer test transition amphibious tanks T-37 on the rivers Luga, Shelon, lake Ilmen and further along the new Ladoga canal and the Neva river.
The development of armoured fighting vehicles, capable of without prior training to overcome water obstacles, began in our country in 1932. One of the defense plants under the supervision of N. A. Astrov in a short time the company built a small amphibian tank T-33 armed with a 7.62 mm DT machine gun mounted in the tower. Later PA the basis of units of the car AMO-2 produced a test series of amphibious tanks T-41 with similar weapons.
The experience of the constructors allowed in the same year to start the construction of a series of floating tanks T-37. Soon these machines entered service with the reconnaissance units.
Tanks T-37 went on the water with a propeller, the control is carried out the tail feather of the ship type. A modernized version of the T-37A had a propeller with pivoting blades, providing thrust reversal.
Long run confirmed the high reliability and high performance amphibious when driving on both land and water and has significantly accelerated the further improvement of machines of this type.