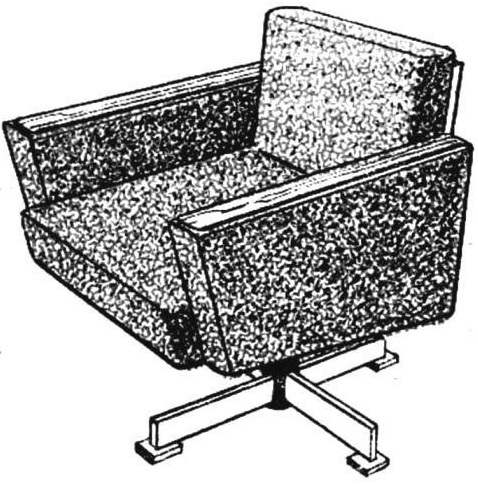 Of all home furniture chair is the most loved by people of all ages; it with pleasure get children; rest in it, coming home from work, adults; whole day can spend in the seat ill and the elderly. Because its construction is better suited for total relaxation of the body. The person reclines, like drowning in soft trim: arm comfortably resting on the armrests, head rests vysokou on back — body weight appears to vanish, dissolving in this soothing flow.
However, time has brought about changes in device furniture "Patriarch", pushing from the apartments of his classic massive forms and proposing for the modern homes are more compact and simple versions. This makes it easier to house masters brave enough to make a chair with their hands. Indeed, the modern design is much less time consuming, does not require scarce materials, are composed of quite simple elements and it is available for self-Assembly.
Here are two typical structures of a framework type. They are United by the fact that the core and the other is made up of two frame sides and arms simultaneously. They are also the main load-bearing parts: adding support crossmember, we get the backbone on which is hinged the seat. It hinged — in "is the second feature (Fig. 1 and 2).