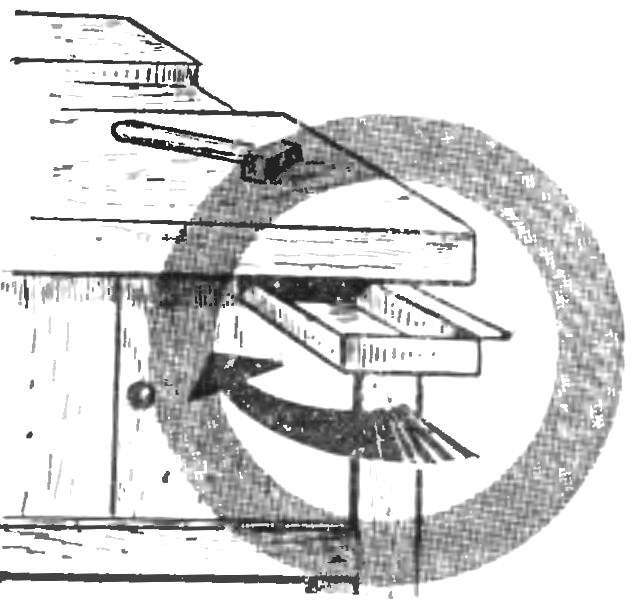 Boxes of nails and screws love to fall to the floor. This can happen by careless movement of the hand, and vibration of the table. However, if a box mounted on a vertical hinge bottom cover of a table or workbench, it will get rid of this bad habit. Rotate it around the hinge… and it will disappear under the top or will appear again.
Recommend to read
OUTDOOR — TABLE
The use of floor brush in certain cases uncomfortable. I propose to make a one-handed floor brush from a table, the so-called intelligence — it is used to smetana shavings from the...
HANGER FOR HACKSAW
The poor host saw just lying on the workbench or on a shelf, good — carefully placed in a tool box or hanging on a nail in the wall. However, if the next added another tool — such...