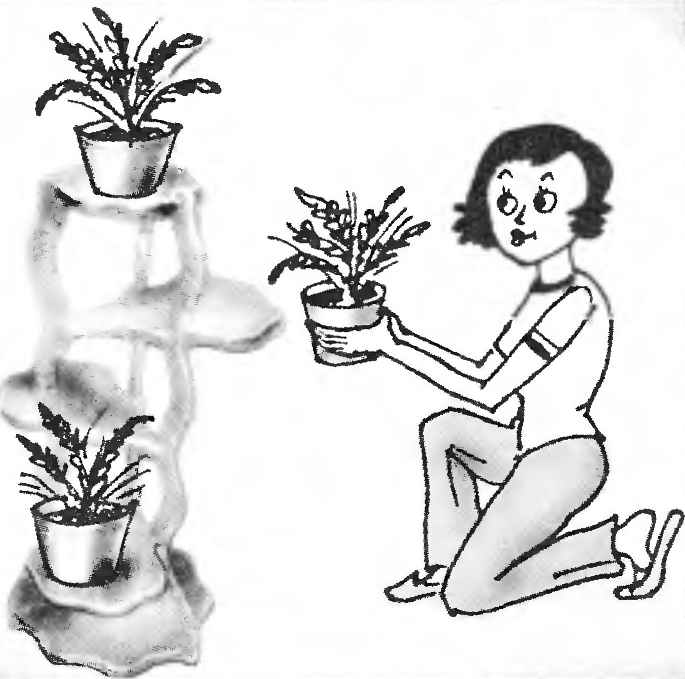 Beauty flowers accentuate the original holder. It stands and platforms made in a "vegetative" style and successfully resonate with large leaves and branches of trees.
And together with mounted plants will look as a natural Alpine garden.
Recommend to read
WALL BOOKCASE
Where the living area does not allow the lovers of flowers to place them in a beautiful floor stands, it is convenient to use a different wall options. One of such devices is shown in the...
WICK WATERING…
Not only on vacations or long absences to the lovers of flowers will find useful hint that such a scheme of automatic irrigation of plants. In a pan set any of the stand (e.g., bricks)...