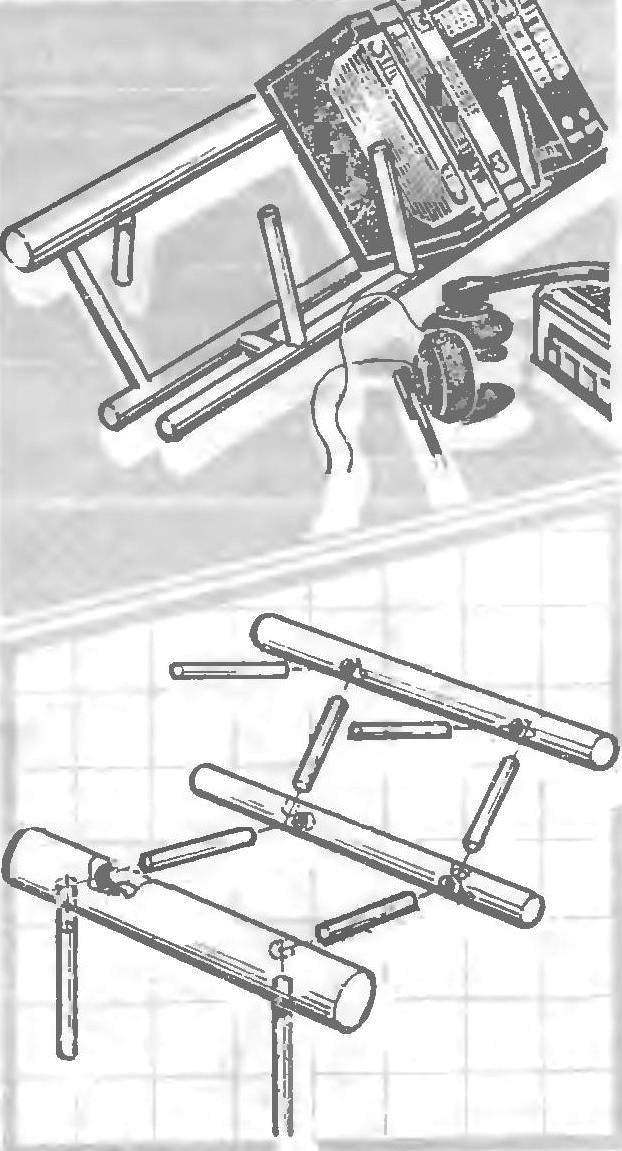 Widespread, cassette radio. Storage cassettes make a simple stand as shown in the figure.
Recommend to read
HANGER FOR AN HOUR
Sheet aluminum or stainless steel and a hacksaw is all that is necessary for making a simple hanger that will fit into the bathroom interior.   Yuri PISKUN, Donetsk
FROM WRIST – TABLE
If you have watches that are not used, are very simple to make table. For this you need to cut from sheet metal strip, bent ,and not wearing her watch.