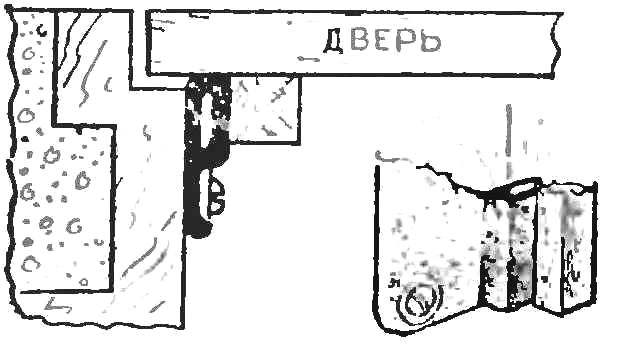 One of the ways of dealing with skvoznyaki in a modern apartment is to install a rubber door sealer, available in hardware stores. But here's the thing: if you provide a large preload, the door because of stiffness of the rubber will close hard. If you reduce the tightness will worsen the tightness. I propose a very simple solution: fasten the door perimeter wooden laths with cross-section 25X25 mm, as shown in the figure. Now stretch the tube, adjacent to two planes, will reliably seal the gap.
I. BISIN, Omsk
Recommend to read
The GLASS? IT'S EASY!
Any wooden window frame with a single glass is easy to turn into a double, having received a kind of glazing is not worse than common now brand. This will require a brace or composite...
NAILS -SAFER
Unneeded hole in the wooden partition or details it is easy to putty. However, such a tube may eventually shrink or crack and fall out. This does not happen, if before applying the...