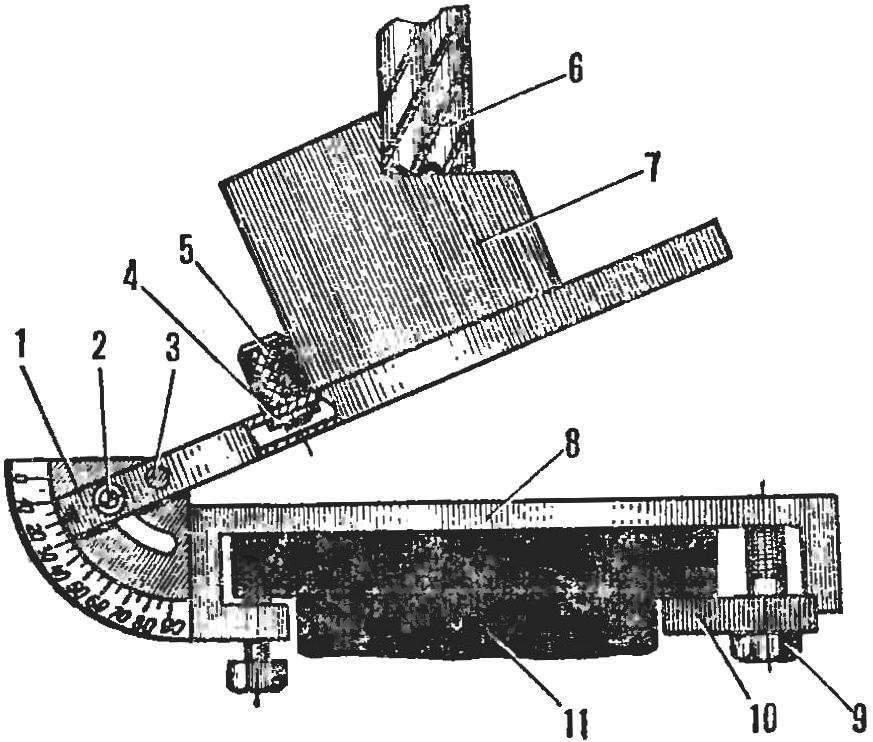 When machining on milling machines it is frequently necessary to install the item at a certain angle. An original device for this purpose was shown in NTTM-78 military innovators. This unique milling angle for the inclined fastening of machine parts. It consists of a base, a graduated sector and the movable hinge strap.
The fixture base is installed on the machine by means of bolts and clamping plates, the hinge strap is fixed to the desired angle, and it is attached to the workpiece.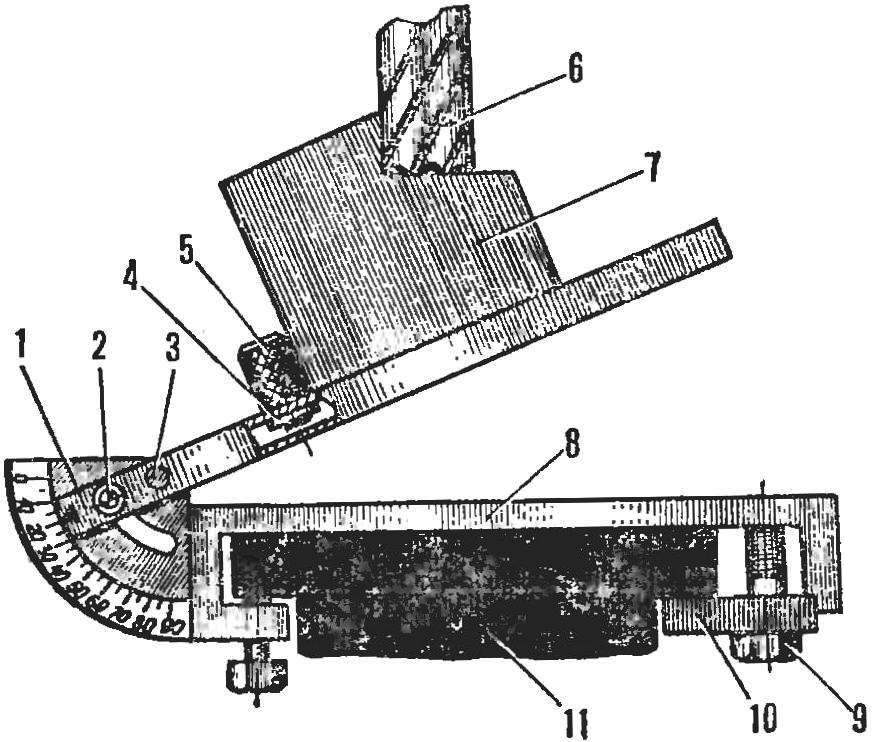 Milling angle:
1 — hinge bracket, 2 long screws, 3 — axis, 4, 5 mounting screws, 6 — cutter, 7 — piece, 8 — base, 9 — bolt 10 — cover plate 11 — machine table.
Recommend to read
ETERNAL MILL
Yes, how would it work, no matter how perithecial — it does not decrease! To maintain a times a predetermined diameter with high accuracy allows her to design feature.   Depot...
AND IT WILL GO FASTER
(UNIVERSAL MACHINE). Replacement of manual mechanical tools is of great importance not only in manufacturing, but in the home work of the designer-lover, embodies with wood and metal in...