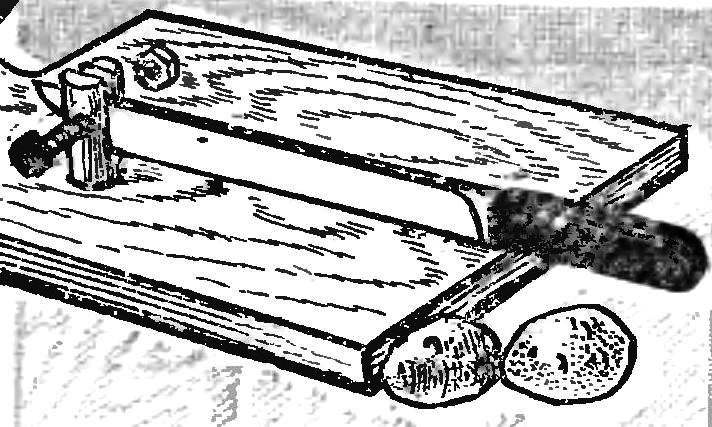 The longest of the kitchen knives the mistress used primarily for cutting large vegetables, meat fish, that is, for the most time-consuming operations for the preparation of food. To make this work less utilitiles will help a simple device to a cutting Board. Drill the tip of a knife a small hole, and one of the edges of the Board set wooden rack with a longitudinal groove under the blade and a horizontal hole for the bolt. Insert the knife into the groove and connect with the reception of the bolt-axis. Lever cutter ready!
V. STINGER, S. SAI, Sumy region.
Recommend to read
WASTE — AT LEAST
Not every housewife when cleaning vegetables fruits prefers simple knife manual vegetable peeler. Apparently, because this simple and affordable kitchen tool has one drawback its cutting...
CUTS THE HEAT…
In modern modeling foams of various grades are used. This is understandable: the material has very little density, and its strength is comparable with some types of wood. But in the...