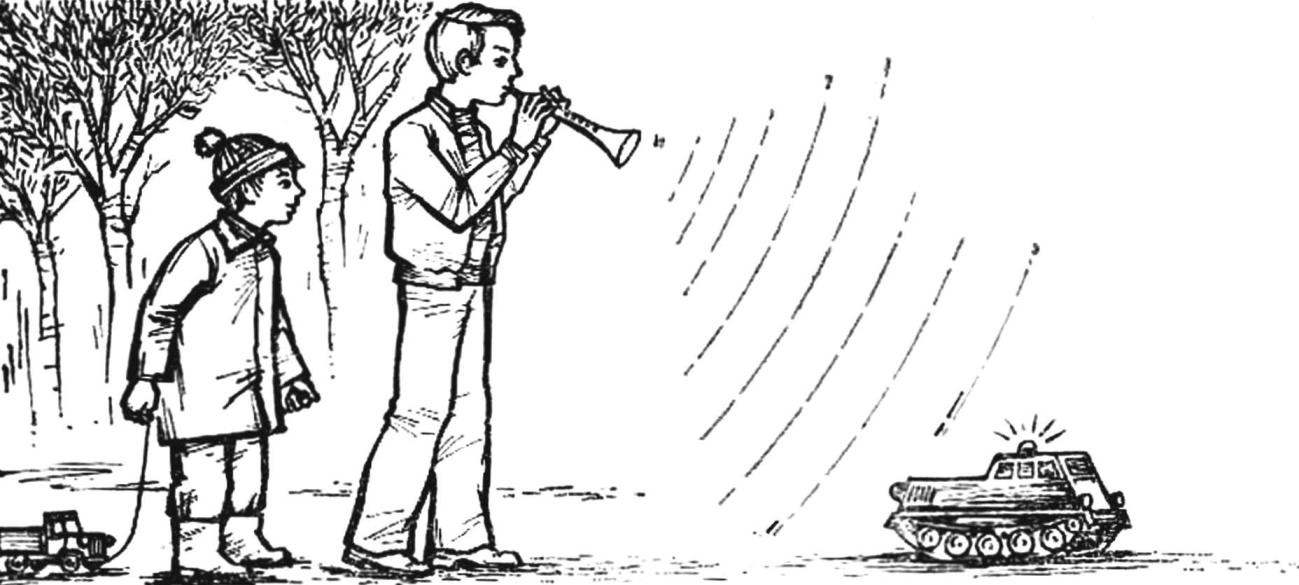 You obviously had to read about the models driven by sound signals. Receptor, which we offer to the reader reacts to an audio signal of a certain strength. The source may be, for example, a whistle, a whistle or sound a special transmitter commands. Equipped with this instrument model is performing in any sequence the commands: "forward", "back", "left", "right". The cessation of the audio signal or decrease it to a certain level is causing the stop model (stop). Here's how the device works.
On models equipped with four alternately flashing lamps, each of them corresponds to a specific command. If the period of time during which lit one of the lamps, to the audible signal of sufficient strength, the model will execute the command. But as soon as the receiver stops "hearing" the sound, the model stops, and the command lamps will continue to flash alternately.
To control such a device requires certain skills. Therefore, the burning time of each lamp is first set equal to 2, and then gradually reduced, bringing it to 0.5 or even less.
The receiver is powered from two series-connected battery 3336L.