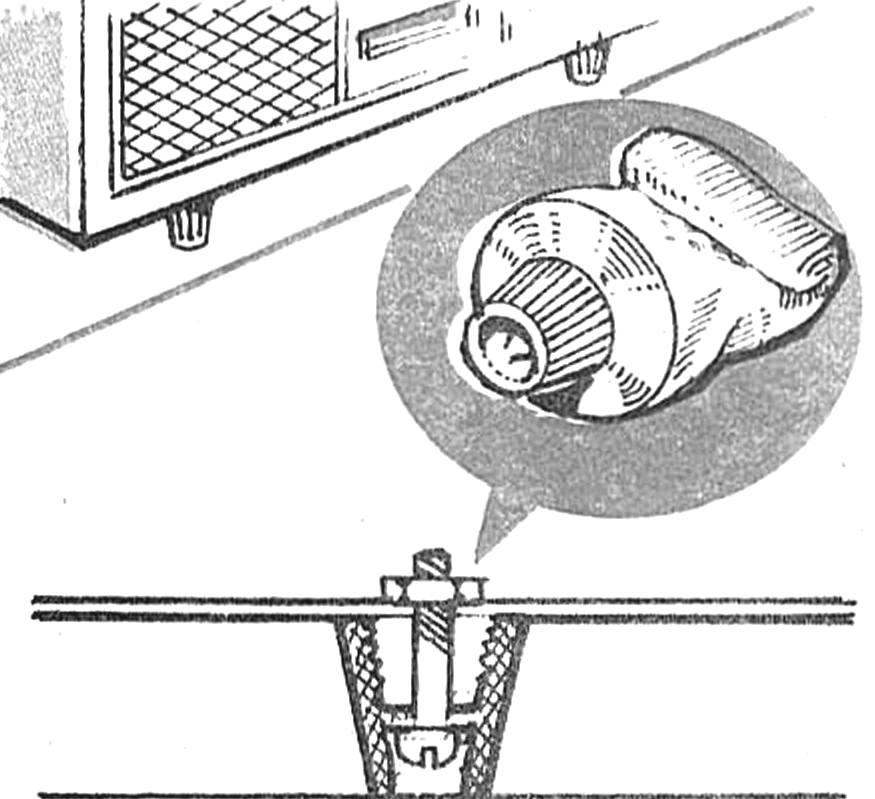 Designers of radio equipment, manufacturing of housing are often forced to turn legs on the lathe. This task can be greatly simplified if you utilize the caps from the toothpaste. It remains only to drill and screw the leg to the body.
B. VEINS, p. Avdeevka, Chernihiv region.
Recommend to read
SENSIBLE THINGS FOR A SAILBOAT
You built a sailing ship — yacht, Dinghy, catamaran, or simply equipped with a kayak sail. There is no doubt that the main attention was paid to the fabrication of the hull, mast and...
RC FOR ALL
High speed car with remote control and internal combustion engine for twelve year old boys? I will say, this is not serious? The creation of such machines is the "aerobatics"...