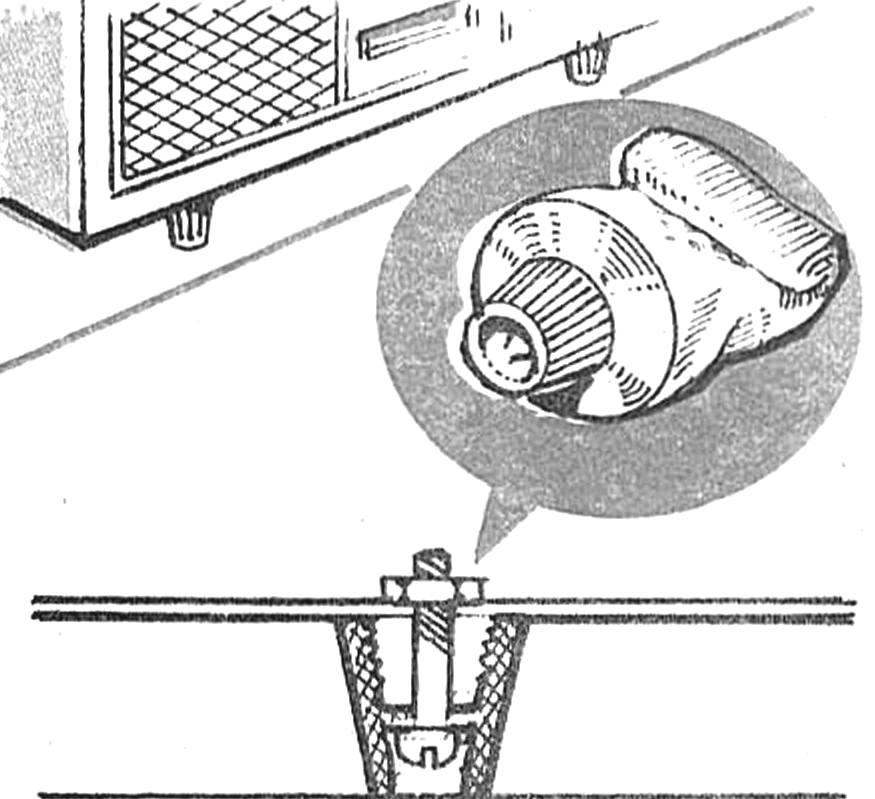 Designers of radio equipment, manufacturing of housing are often forced to turn legs on the lathe. This task can be greatly simplified if you utilize the caps from the toothpaste. It remains only to drill and screw the leg to the body.
B. VEINS, p. Avdeevka, Chernihiv region.
Recommend to read
THE ADVENTURES OF THE "ITALIAN" IN RUSSIA
Mass Soviet car VAZ-2101. In the early postwar years the car fleet in the country has increased dramatically this occurred both at the expense of production of cars "Moskvich-400" and...
SOLDERING WILL BE MORE CONVENIENT
Metal "crocodile" attached to the soldering iron stand, will simplify the work when joining the two parts: it is held one part, and the second is a tweezer, and you can safely solder.