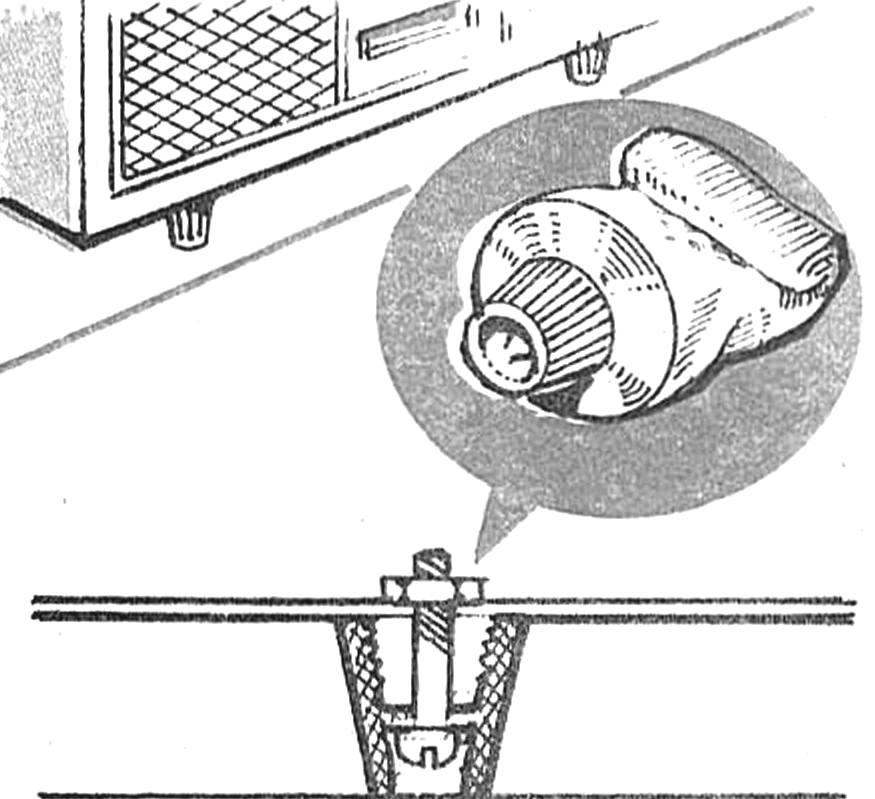 Designers of radio equipment, manufacturing of housing are often forced to turn legs on the lathe. This task can be greatly simplified if you utilize the caps from the toothpaste. It remains only to drill and screw the leg to the body.
B. VEINS, p. Avdeevka, Chernihiv region.
Recommend to read
VERANDA ON THE UPPER BALCONY
For most Russians the prospect of improving housing conditions is very slim. Therefore, in the existing apartments have to equip the corridors and corners (if any) of all kinds of...
DACHA JOURNEY
Offer readers a description of the design built my trailer. The creation of this garden on wheels gave me the tools and guidance previously published in the journal (for example, No. 8...