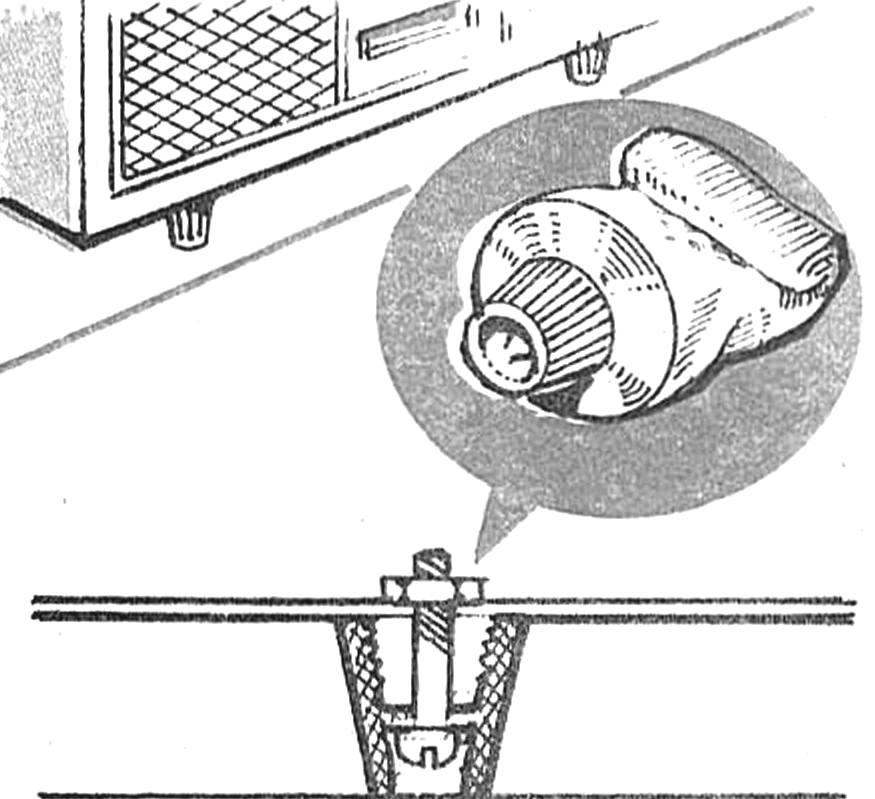 Designers of radio equipment, manufacturing of housing are often forced to turn legs on the lathe. This task can be greatly simplified if you utilize the caps from the toothpaste. It remains only to drill and screw the leg to the body.
B. VEINS, p. Avdeevka, Chernihiv region.
Recommend to read
MODELIST-KONSTRUKTOR 2011-12
IN THE ROOM: Public design Bureau V. Ul. THE SECRET OF THE BOX CELLO(2) I. Terekhov. CAMPER FOR TWO(9) Panorama photos(10) Firm "I" O. Titov. RUSTIC FENCE RELATIVES(11) All...
MODELIST-KONSTRUKTOR 1978-10
CONTENTS: Decision XVIII Congress of the Komsomol - to life!: N. Andreev, L. Zagulski. Step to creativity (1). Young technology - 60th anniversary of the Komsomol: A. Dmitrenko, I....