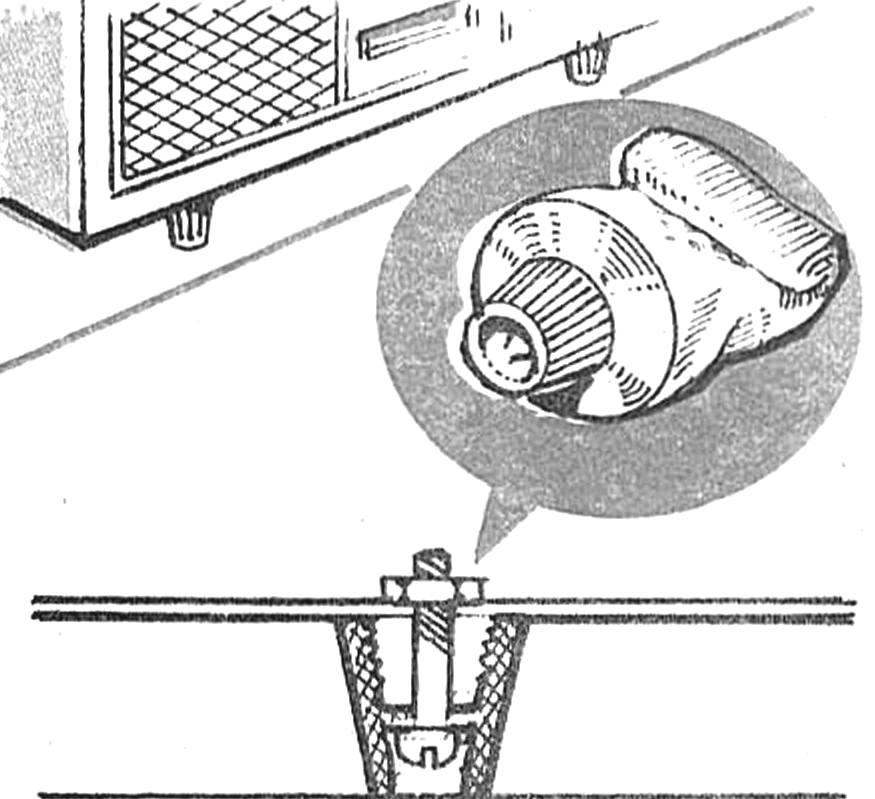 Designers of radio equipment, manufacturing of housing are often forced to turn legs on the lathe. This task can be greatly simplified if you utilize the caps from the toothpaste. It remains only to drill and screw the leg to the body.
B. VEINS, p. Avdeevka, Chernihiv region.
Recommend to read
SWING WITH GROMMET
Never empty on the Playground, even the most simple swing-weights. Like the guys, strongly rebounding yogis, to fly up. But the landing is often less than pleasant: a little...
NOT A STOPPER, AND FAUCET
Any canister is closed screw cap or stopper, and means to pour the contents out of it, you will have to Unscrew or remove the tube. With the capacity shown in the picture will not have...