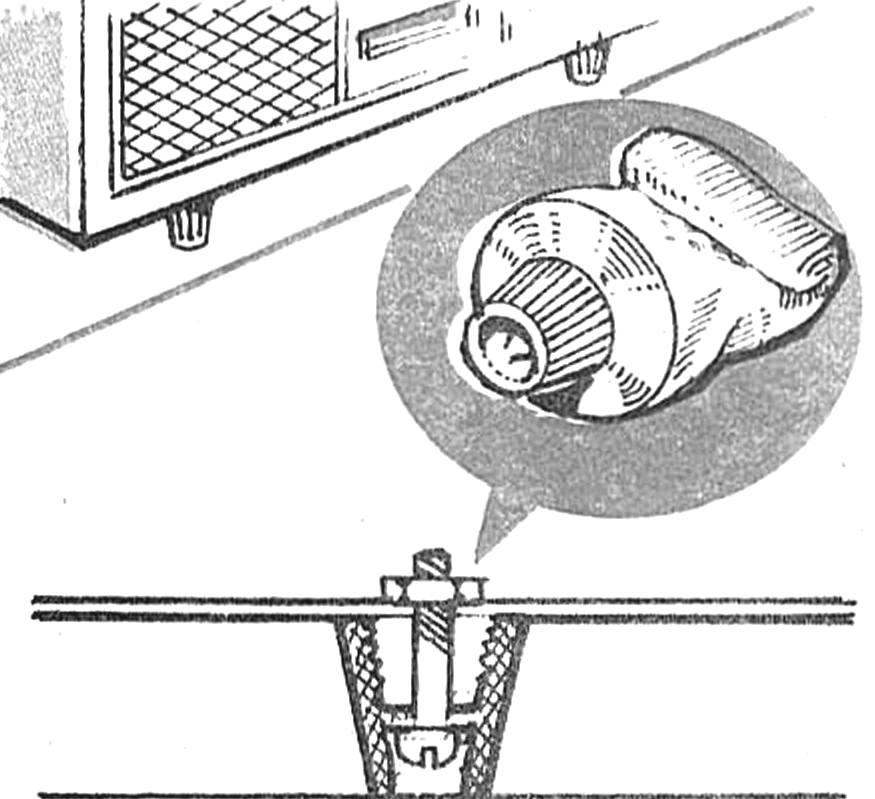 Designers of radio equipment, manufacturing of housing are often forced to turn legs on the lathe. This task can be greatly simplified if you utilize the caps from the toothpaste. It remains only to drill and screw the leg to the body.
B. VEINS, p. Avdeevka, Chernihiv region.
Recommend to read
THE INDICATOR OF INCLUSION OF HEADLIGHTS
Under the new rules of the road in the sake of safety, drivers of vehicles (especially when driving outside the city) should include the day of the lights But turn them off after a stop...
NEW TECHNOLOGY
With all the advantages of fiberglass hulls for model rockets the traditional process of production is highly labor-intensive and unsound. Meanwhile, the conversion gave the modelers a...