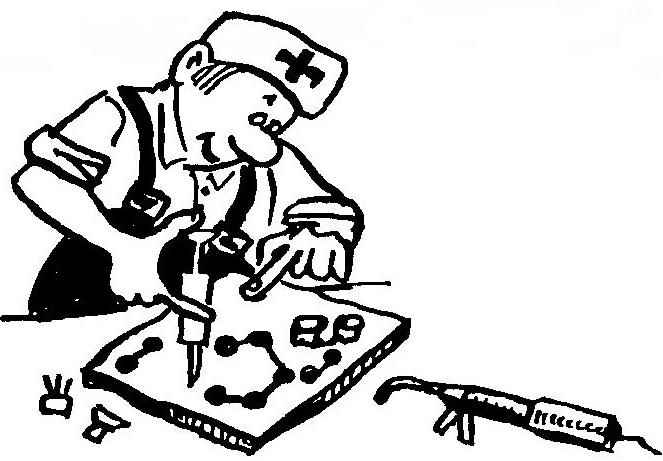 Medical disposable syringes used for injections, thanks to the efforts of enthusiasts of technical creativity began to find further applications. For example, in Amateur practice, in particular during the dismantling of electronic components with printed circuit boards (especially in remote places where there is so often no "third hand"). However, the basic syringe has to be changed accordingly (modified).
The basis of the dismantling device, developed by me, the same syringe: disposable, complemented by a round nut, spring, tip and hook.
The used syringe 2 ml, although it is acceptable and the other is designed for higher volume. However, in the latter case it is necessary to adjust the size of round nuts and springs, which in the original taken, from the survey harness plugs, the old telephone switches where it served to prevent damage to the telephone cord in place of a steep fracture.
However, spring can be improvised, made of piano-wire of 0.8-mm strings on the mandrel so that can easily enter into the body of the syringe (work diameter of 9 mm).