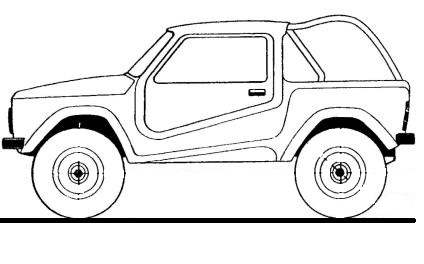 RC model car-road type buggies are increasingly present in the pages of specialized magazines for modelers and for good reason. The popularity of radio-buggy is growing steadily; apparently, these models will have more admirers than RC racing "formulas". The reason is simple: for radiology not need specialized tracks with high quality coating, it is quite usual "primer", supplemented by artificial obstacles.
In the end, as in the "big" Motorsport, race motocross cars are always spectacular.
I must say that branded radio buggy present a very complex structure, which cost about $ 250, not counting the cost of radio equipment. In spite of this at present, few dare to design and to produce such models themselves. More likely to buy the finished car, a few at least buy basic parts, made minor, and based on them collect some polosamote. However, so do those who intend to participate in competitions of a high rank. But if the laurels of the champion does not appeal, it is a decent RC model can be done independently.
The proposed car-buggy is designed in accordance with the rules as polyopia of this SUV, which was selected jumper option domestic "Fields"— "Lada-2121". The model is rear-wheel drive, although the design of the chassis and powertrain allows you to make both the leading of the bridge, it would wish.