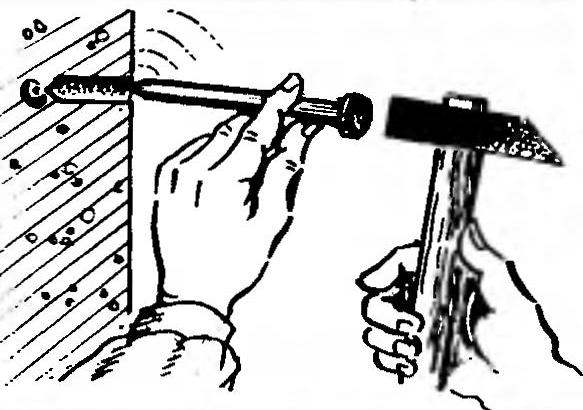 If the drilling hole in the concrete wall towards the drill catches a very durable stone, it is even a great tool with a well-sharpened carbide-tipped is powerless: the drill leads to the side or it quickly "sit." In this case, the rescue steel construction dowel the proper length to: break the rock and drill further.
Recommend to read
WITH A COMPASS THROUGH THE WALL
If the wall must be drilled through hole, and the length of the drill is not enough, then this operation can be performed in two stages: the one on the other side of the wall. Drill to...
PLIERS WITH SPRING
Work with pliers, side cutters or other similar tools will be significantly easier if the plastic knob to insert a spring made of cut steel wire with a length of about 150 mm.