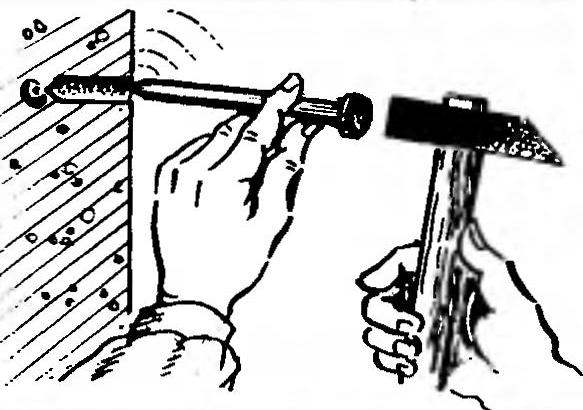 If the drilling hole in the concrete wall towards the drill catches a very durable stone, it is even a great tool with a well-sharpened carbide-tipped is powerless: the drill leads to the side or it quickly "sit." In this case, the rescue steel construction dowel the proper length to: break the rock and drill further.
Recommend to read
IL-4 ELECTRO
This unusual model was built by members of syt Berezniki, Perm region. Copy flies perfectly, performs such demonstrations as "flying under the 45° angle" and "pipeline." Remote speed...
THE GRIP ON THE LEASH
Bench drilling machines (such as NA-10, NA-12), as a rule, is at any station of young technicians in every school workshop. There are some in our school (I work as a teacher). And once a...