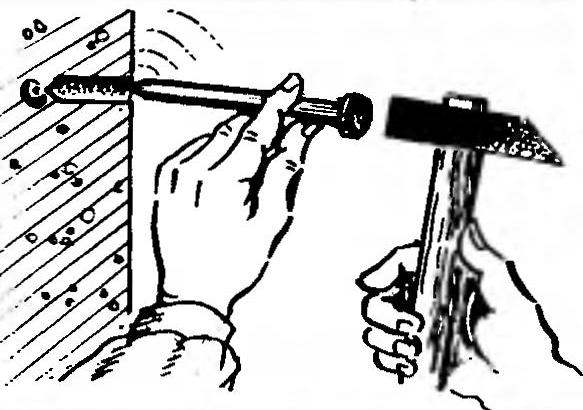 If the drilling hole in the concrete wall towards the drill catches a very durable stone, it is even a great tool with a well-sharpened carbide-tipped is powerless: the drill leads to the side or it quickly "sit." In this case, the rescue steel construction dowel the proper length to: break the rock and drill further.
Recommend to read
THE PLANE ON THE RAILS …
For individual construction is often necessary to make processing of logs for construction of wood with different cross-sections (beams, plates, boards). Due to the large weight of logs...
CAR ON THREE SQUARE METERS
When the car pulled into the yard, someone was disappointed: "Well baby we've got!" And while the car was at the lab club of young motorists, its size seemed quite reasonable, but on the...