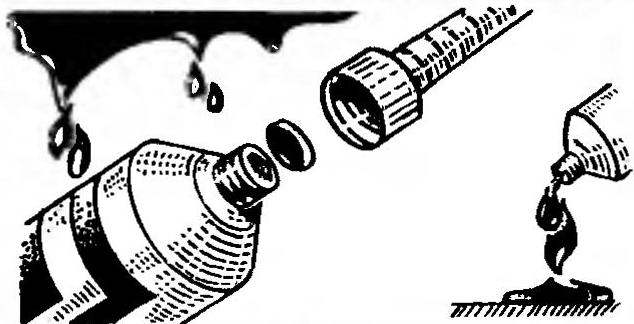 Modern bottles or tubes of glue or sealant have the tube feeding lengthened proboscis, in which the remaining mass dries up, making it impossible to re-use.
To avoid this, before a long break in the insert inside, beneath the peeled from the adhesive proboscis, plastic circle the size of the screw cap and the contents of the tube will never dry up.
Recommend to read
'95 FORD EXPLORER
Every year in the U.S., sold to 450 thousand SUVs this model, which gives reason to talk about him as "popular" American jeep. The growing popularity of this car in Russia. The first...
ON-A-STRING — LINGERIE
For drying clothes instead of rope is convenient to use thick fishing line, advancing on the strength (calculated on the force of 35 kgf). It is less visible, doesn't spoil the view and...