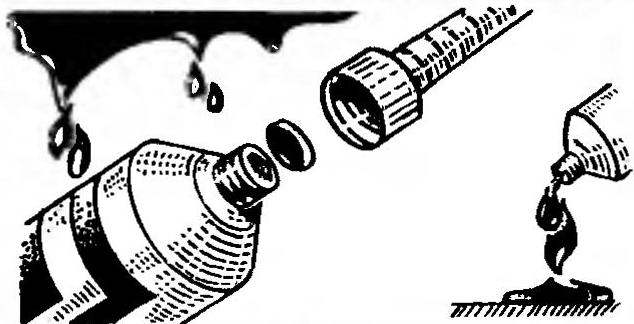 Modern bottles or tubes of glue or sealant have the tube feeding lengthened proboscis, in which the remaining mass dries up, making it impossible to re-use.
To avoid this, before a long break in the insert inside, beneath the peeled from the adhesive proboscis, plastic circle the size of the screw cap and the contents of the tube will never dry up.
Recommend to read
WITH A PIPE — NO STAINS
No matter how carefully pour from the bottle the liquid or oil — hovering on the neck the last drop then runs down and stains the outer surface. This will not happen if I do this simple...
NOT A STOPPER, AND FAUCET
Any canister is closed screw cap or stopper, and means to pour the contents out of it, you will have to Unscrew or remove the tube. With the capacity shown in the picture will not have...