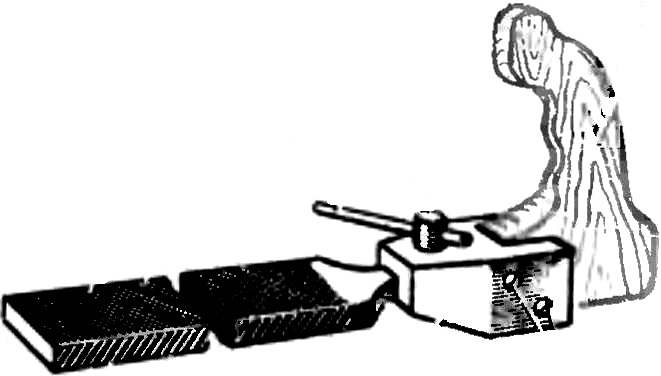 Handle to a file? What could be easier! Bought, planted a file, and you're done! Well, if the file is too large size and its shank when the head is just going to break a normal pen? It turns out that the handle for the larger, so-called dracopoli file not so simple.
The proposed design handle simple and requires practically no machining of parts on the machine, with the exception, perhaps, only a stubborn screw. However, if you wish, you can also pick up or remodel of your existing in your home Studio hardware.
Two main structural element is a housing and wooden handle. The body is made of aluminum. As tools in its manufacture and processing used a hacksaw, files and a drill. The slot under the shank should make it fairly large if you have one large file, but with slightly different dimensions — not to do the same for him a new pen. Thread the set screw cut into the tap.