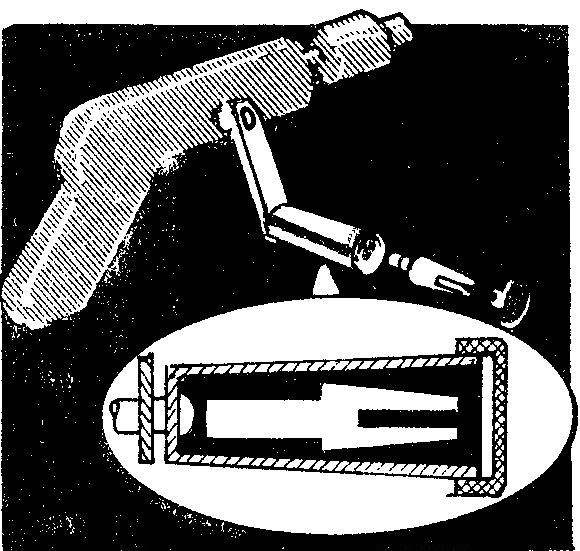 Manual single speed drill DR-003, very easy to use, and is supplied with two collets of different diameter; one in the cartridge, and the second separately. When you want to install a big drill, it is necessary to find the appropriate collet. Although you can store it directly in the handle – enough to replace the stopper, and the collet insert inside.
V. PLATOV, Voroshilovgrad
Recommend to read
MODELIST-KONSTRUKTOR 1979-05
CONTENTS: Komsomol - five years: V. Zakharov. Address inspiration (1). Meet interesting people: G. Malinowski. Dreamer, designer, teacher (3). ENEA - young innovator: NTTM:...
MODELIST-KONSTRUKTOR 2005-02
IN THE ROOM: Public design Bureau: A. Klimenko. Velokart (2). Small-scale mechanization: A. Timchenko. Your helper in the garden (5). Furniture - your hands: Vladimir Martynov. Out...