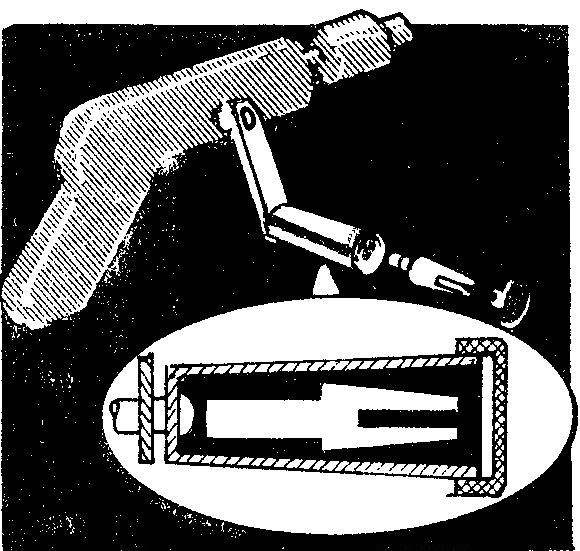 Manual single speed drill DR-003, very easy to use, and is supplied with two collets of different diameter; one in the cartridge, and the second separately. When you want to install a big drill, it is necessary to find the appropriate collet. Although you can store it directly in the handle – enough to replace the stopper, and the collet insert inside.
V. PLATOV, Voroshilovgrad
Recommend to read
MODELIST-KONSTRUKTOR 1991-06
CONTENTS: Organizer of technical creativity: N. Kochetov. The boys build all-terrain vehicles (1). Public KB "M-K": On the waters - aquarelle! (3); V. Kovalev. New look - "Java"...
MODELIST-KONSTRUKTOR 1973-11
CONTENTS: Year third year is decisive: to Grow, shift! (2); R. Yarov. Head of children's "workshops" (4). Organizer of technical creativity: M. Todorov. Everything about the map...