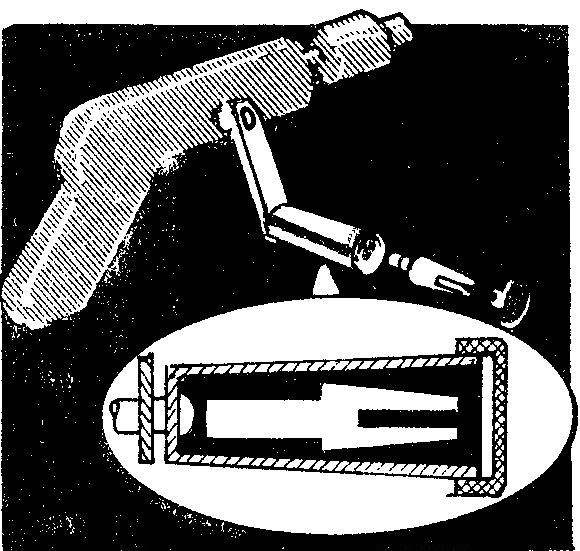 Manual single speed drill DR-003, very easy to use, and is supplied with two collets of different diameter; one in the cartridge, and the second separately. When you want to install a big drill, it is necessary to find the appropriate collet. Although you can store it directly in the handle – enough to replace the stopper, and the collet insert inside.
V. PLATOV, Voroshilovgrad
Recommend to read
Countersink for drill
Everybody knows to "hide" the head of the screw or nail, a hole must be countersunk. In a domestic environment this operation is usually large diameter drill. But it kvostik drill does...
IN TWO LINES
To work poster pens are very convenient, and who was fine — what makes them miracles: you can always pick up the desired width of the line, replacing the pen on the right more. But each...