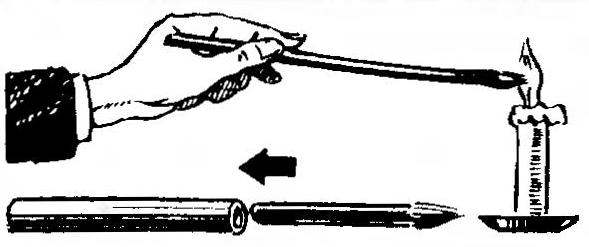 Appeared in the sale of original brushes for drawing, the pile of which is pressed into a special plastic handle, as the core of the pencil. To "sharpen" enough to hold the tip over a fire: it will burn, and fire resistant hairs exposed, and you can draw.
But in the same way as a pencil, this brush soon becomes very short. However, it should paste it into the appropriate tube, and it will serve more.
Recommend to read
"BURAN" WOULD BE SAFER
In the design of the transmission of a snowmobile "Buran" has a centrifugal accelerator, the CVT. During intensive operation of the snowmobile this node will wear out within two seasons....
THE POWER PLANT OF SHIP MODELS
DESIGN PRINCIPLES. As you know, every self-propelled model, be it a model airplane, ship or car, has a car, and, therefore, exist for them, the laws of calculation and design can be...