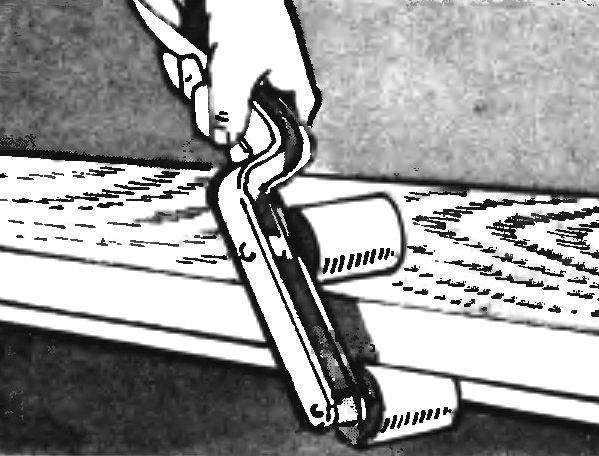 The device shown in the illustration will be useful to all house masters, making furniture with his own hands. With its help you can easily and quickly roll while gluing forever lagging edge of the decorative film or thin plastic.
Recommend to read
CLOCKS FROM THE CLOCK
Want to tell fans about his homemade clock designs-clocks. There is something very home 8 their peaceful ticking, measured swings of the pendulum. In our days, when the hours are not the...
SCALE THE HEATERS NOT TERRIBLE
holiday cottages or dwelling houses of the manor type of water is generally pumped from wells or boreholes. Heat it for domestic use often in electrotechno (pass-through or cyclic...