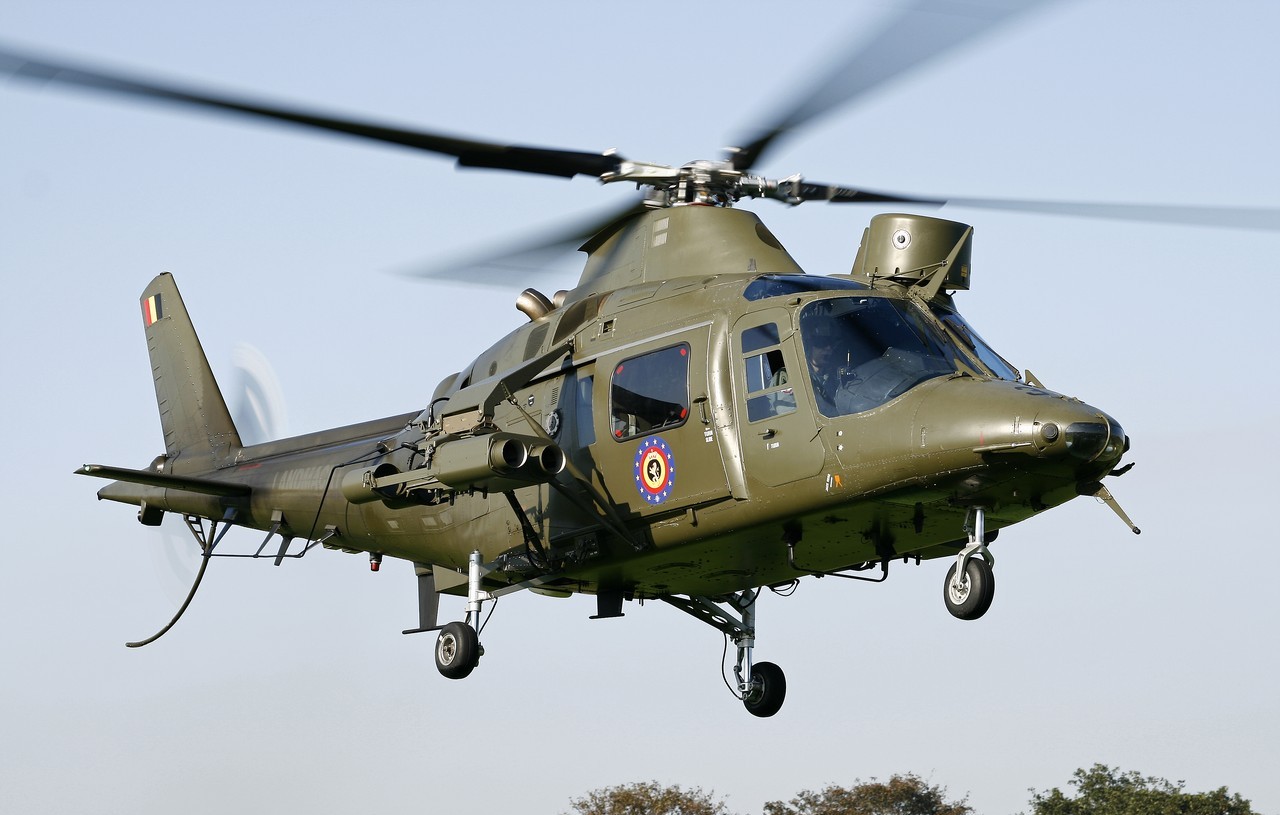 The oldest Italian aviation company Agusta (Gallart, Northern Italy) has been manufacturing helicopters in 1952. The first President and General Manager of the helicopter company was Dominic Augusta, his assistant Mario Agusta, chief instructor — Filippo Zappata. Initially, the company specialized in the licensed production of helicopters of Bell, then worked with the companies of Sikorsky and Boeing-Vertol. In addition, Agusta designs and produces small series helicopters of its own design.
Series helicopters A-109 company had started in 1965. Originally it was planned on the basis of the helicopter company Bell "jet Ranger" to create a single-engine eight-seat helicopter administrative. Two years later this machine has been redesigned in a twin-engine variant with four-bladed main rotor. Flight testing of the prototype A-109С began on 4 August 1971, the civil certification of the helicopter was received in June 1975, production lasted from 1976 to 1984, during this period there were produced more than 500 helicopters of all modifications (F-109A, AS-109A Mk.II, A-109К).
Helicopter A-109 was produced in passenger, medical and military options. Civil can seat six to seven passengers or two stretchers and two attendants, and military can carry firearms and missile weapons.
The helicopter has retractable landing gear. Rotor — hinged four blades can be folded. Blades odnalezienie, honeycomb, and dural lining. The fuselage is all-metal; on the bent-up tail boom mounted two-bladed tail rotor, main and ventral keels and managed stabilizer. Motors with side air intakes located behind the axis of the rotor.
AGUSTA A-109: the diameter of the rotor 11 000 mm, the empty weight 1380 kg, payload 1000 kg, engines – two turboprop Allison 250-C20B 313 kW at a maximum speed of 285 km/h flight range 756 km, the crew — two people.
Recommend to read
MACRO.
Photographing at close range or macro photography, one of the most common types of applied photography. Often I use it and enthusiasts of technical creativity, such as when you need to...
ACCURATE THERMOMETER
Now appeared in the sale of electronic thermometers showing both the temperature in the room and outside the window, and very accurately thanks to the spaced sensors. However, ordinary...