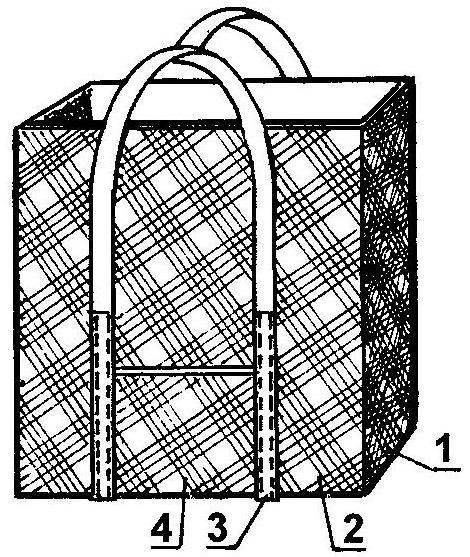 If you still have segments of a durable fabric, you can sew a voluminous shopping bag—for example, work in the garden. Two identical rectangle of fabric on three sides are connected by one long, narrow flap—rectangular shapes. Get the product, having the form of a box without a lid.
Then made the handle. They represent a ribbon, sewn "on the bias" into the Hoop. This wrap two strips sewn to the underside and lower half of both sides of the bag.
It is possible to make and an outside pocket. It is located between the two handles. But for this to be in advance in the middle of the bag (now the front), align the seam allowance inside the pocket, sew it to the bottom integrally with the main seam on the bottom. Then you should fill the side margins of the pocket under and sew the handles to pristroit a single seam (attaching of the handles to the bag).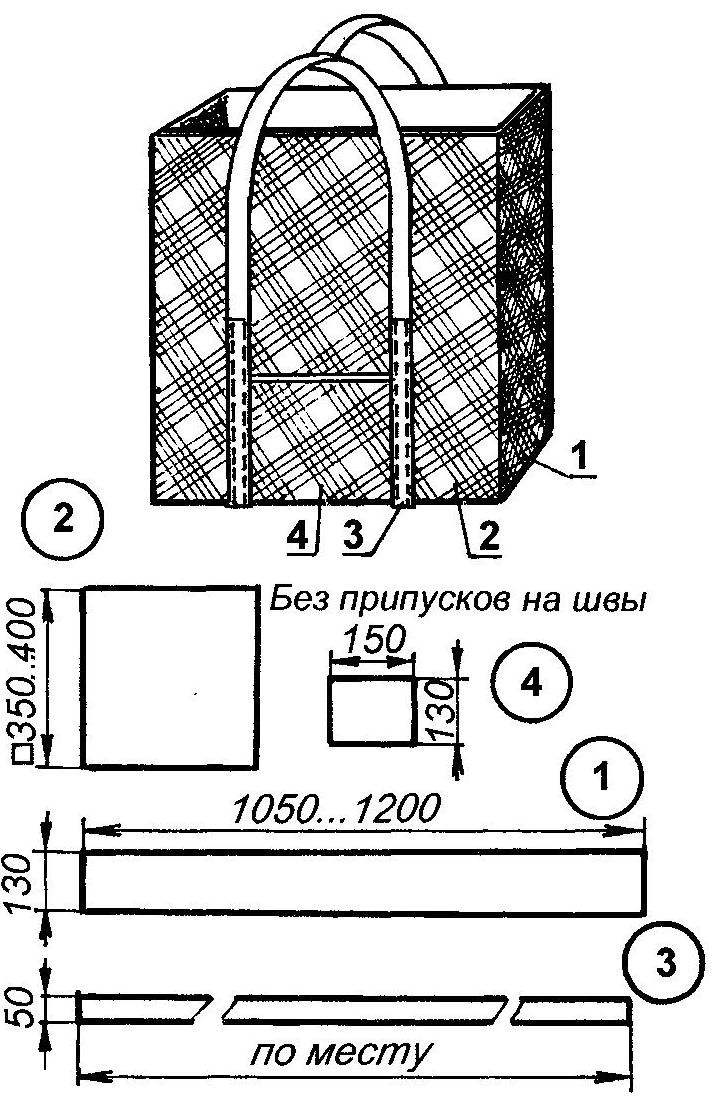 Universal bag:
1 — cover; 2 — front; 3 — handle; 4 — pocket
Lining bags can serve as an ordinary plastic bag. You can sew the lining sheeting for greenhouses separately and pristroit to the bag on top. But it is better—at the same time duplicate film each side and the bottom of the bag when sewing.
Now turn it inside—shopping bag open type with extra long handles for much useful!
N. KUTIGI, Lazarevskoye, Krasnodar Krai
Recommend to read
TO HELP THE GARDENER — NAIL
We usually dig? Pushing leg, bury the shovel, then bend down, take the lower part of the handle, raise the shovel from the ground and turned a seam, having unbent, then re-bury and bend...
BAG – MAT
Versatile bag serving at the same time and beach litter will be appreciated by lovers of summer vacation. Its design is double-layered: the outer — from the thin mantle tissue and the...