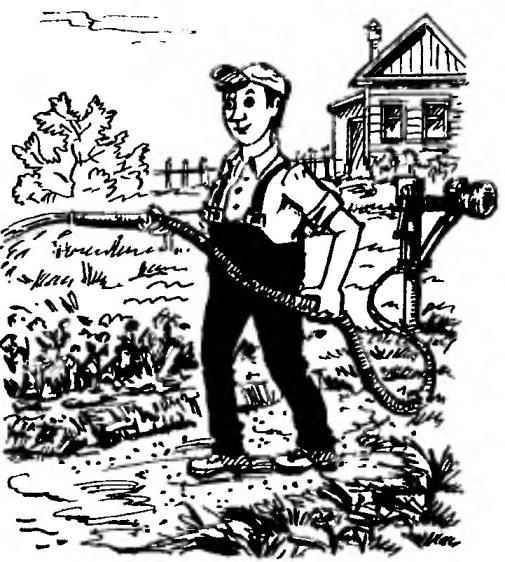 The development of the garden or suburban area, many owners have to start with providing it with water. Since this problem started and I. The water in the area lies relatively close to the surface – at a depth of about 4.5 m. it would be Possible to dig a dug well. But water consumption was expected irregular and uneven and stagnant water – not the best, not only for drinking or cooking, but also for irrigation.
To get to the water, it had to be a pretty solid layer of dry loam. And although the well did driven (Abyssinian), still pre-drilled hole under it and the filter is not scored and dropped it as casing.
The pump is mounted the usual piston type in the form of a column with a manual lever actuator.
Initially, the required volume of water they had to pump it is easy (or so I thought, since he produced the life-giving water is most often the wife). But as development of the site increased and the required amount of water. Increasingly, his wife began to call for help and me. Then I decided that the operation be mechanized.