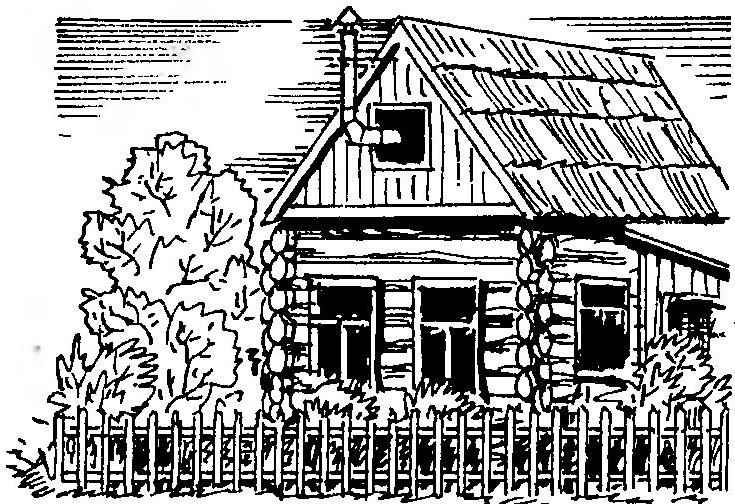 The beginning of the nineties were particularly unpredictable are growing by leaps and bounds. Of ordered structures in my summer cottage, the builders made the walls to the chopped bath dimensions 5×3 m without a roof, and disappeared. Remained nothing how to take for completion, but not baths, and a small house with a stove in which it would be bearable to live until better times.
In the completion, nothing special. It was decided to use the existing frame to cover it with a roof and enclosed inside a inexpensive insulation materials in accordance with material possibilities.
On the frame is mounted on twelve concrete blocks with dimensions 500×500 mm, reinforced rafters, stuffed them in a crate, tar paper covered roof. Here and ready some housing.
Its main drawback — small residential area — only 15 m2. Place on a square of even the most necessary for the accommodation of three people — a table, chairs, sofa, beds, refrigerator, stove — very problematic.