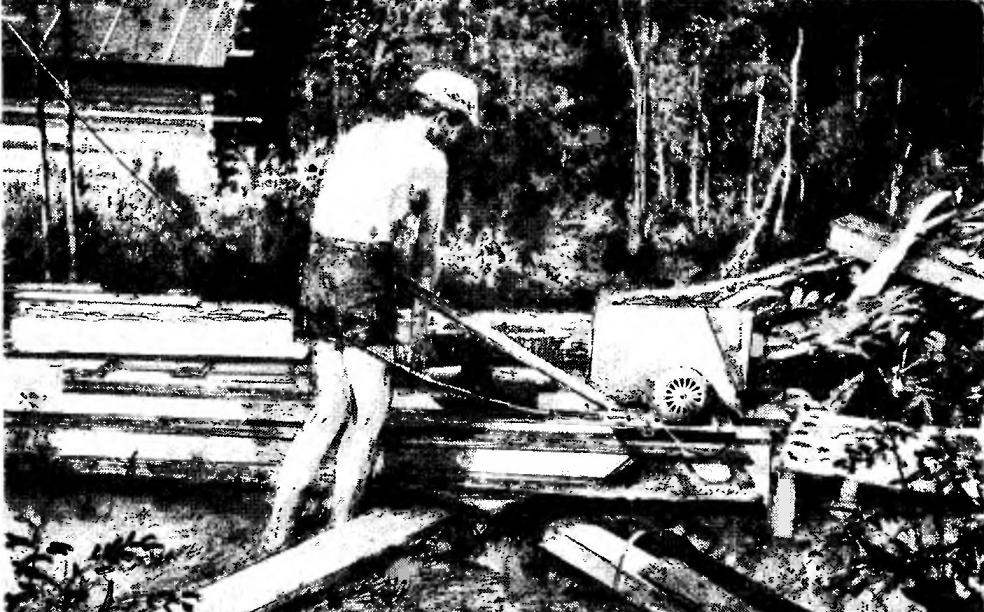 Lumber for construction in the suburban area is always a concern and sometimes a problem. At the same time when clearing dedicated to building playgrounds felled trees — not such a rarity; in the best case they go for firewood.I want to share my experience a more rational use of this raw wood — the dissolution of it on the boards or timber.
On a conventional circular saws, which are sold in stores, six-meter beam will not be processed — it wouldn't move, and the saw blade is required with a diameter of about 500 mm. Moving, of course, it's easier to not log, and the "circular saw" on some rails, while maintaining their preferred mutual disposition: log from above — saw the side from the bottom.
The saw blade of the desired diameter, it is easy to make from steel or dural sheet with a thickness of 3 mm. oddly enough, but it needs just one or three teeth, the power of the motor must be respectively 1 or 2 kW.