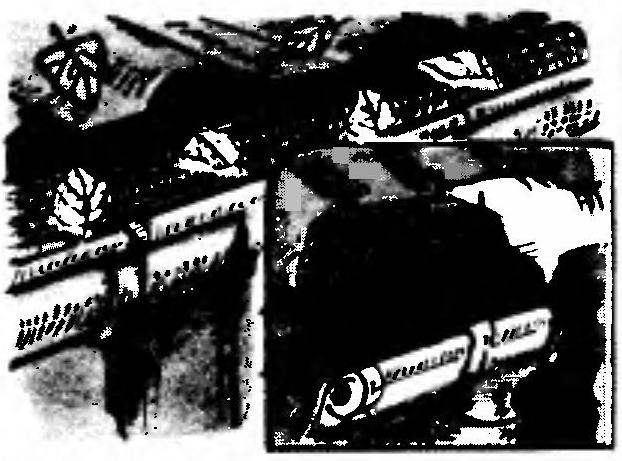 Drain gutter under the roof of a cottage or garden house with the arrival of autumn bad weather clogged up with fallen leaves and fragments of branches. Well, if the shrewd owner will close their perforated strips of roofing iron. However, in heavy rain water flows down and over the gutter.
The best result can be achieved by putting it in the chute rolled into a tube of metal mesh protruding above the trench, it will flow the water flow and will not let linger leaves.
Recommend to read
DINGHY "SALUTE"
Rigging centerboard yacht "salute" consists of two sails (mainsail and headsail), mast, standing and running rigging. Mast are called wooden parts of weapons ("Salute" sail type "Guara"...
AND THE SOFA AND THE BED
As a regular reader of the journal "modelist-Konstruktor", I would like to thank the editors for publishing materials of interest. Particularly attracted to me and my family section...