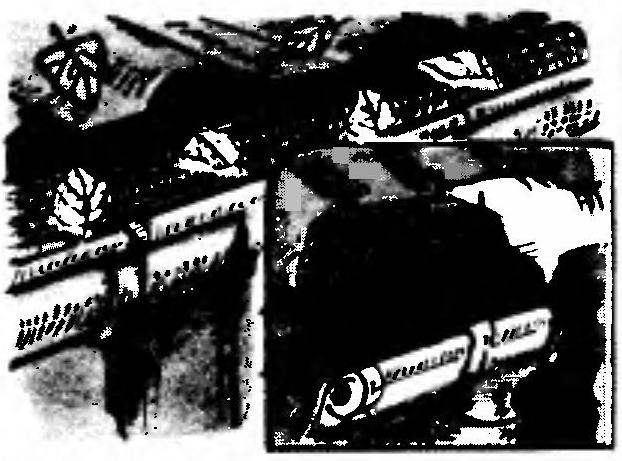 Drain gutter under the roof of a cottage or garden house with the arrival of autumn bad weather clogged up with fallen leaves and fragments of branches. Well, if the shrewd owner will close their perforated strips of roofing iron. However, in heavy rain water flows down and over the gutter.
The best result can be achieved by putting it in the chute rolled into a tube of metal mesh protruding above the trench, it will flow the water flow and will not let linger leaves.
Recommend to read
UAZ HUNTER
Ulyanovsk automobile plant has started to update the model range of cars produced in the First stage of this event was the release of the car UAZ HUNTER ("Hunter") is an honored veteran...
THE FIRST AND EASIEST SNOWMOBILE
The snowmobile, which, the story goes, collected the tenth-grader Sergey Sorokin from the Altai village of Ust-Kamenka. This is not surprising. Equipment guy is fond of since...