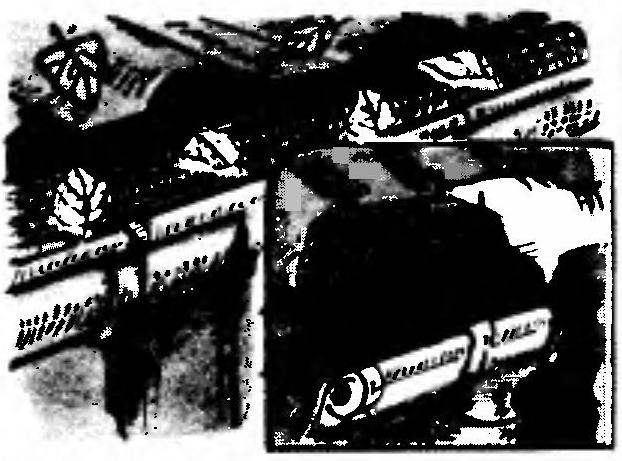 Drain gutter under the roof of a cottage or garden house with the arrival of autumn bad weather clogged up with fallen leaves and fragments of branches. Well, if the shrewd owner will close their perforated strips of roofing iron. However, in heavy rain water flows down and over the gutter.
The best result can be achieved by putting it in the chute rolled into a tube of metal mesh protruding above the trench, it will flow the water flow and will not let linger leaves.
Recommend to read
PUMP WITH CONSOLE
All cyclists know how uncomfortable to pump up the tire pump that comes with the bike. To facilitate this task, I from aluminum bar machined to the console, which allows during operation...
HOME DESK
This is a small children's table with a sloping cover. Leaning back, the cover opens sufficiently spacious inner box; it can be divided by partitions into several compartments smaller....