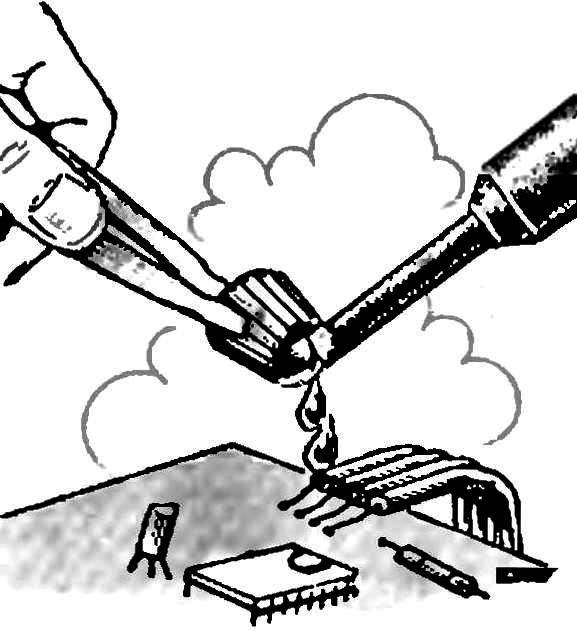 The cap of the toothpaste tube is made of a material which can be used for the manufacture of reliable non-conductive compound when attaching wires and electronic components on the circuit Board and seals intact. It is enough to touch the cap with a hot soldering iron. A drop of molten material flowing down in the seat securely attach the elements of the product. Such a polyethylene adhesive often used in foreign electronic structures. It is best for such a function suitable transparent caps of plastic polyethylene with a melting point of 110— 130°C.
Recommend to read
VEGETABLES — UNDER REFRIGERATOR
It would seem that the kitchen is nowhere to turn, and then still have a box of vegetables to place somewhere. What to do? Look carefully and the unused space will be found. For example,...
THE BIKE TO "HOOK"
It is well known that in the winter bike should be stored so that the wheels do not touch the floor. It can be hung on special hooks that are made from scraps of steel wire Ø 6 mm.