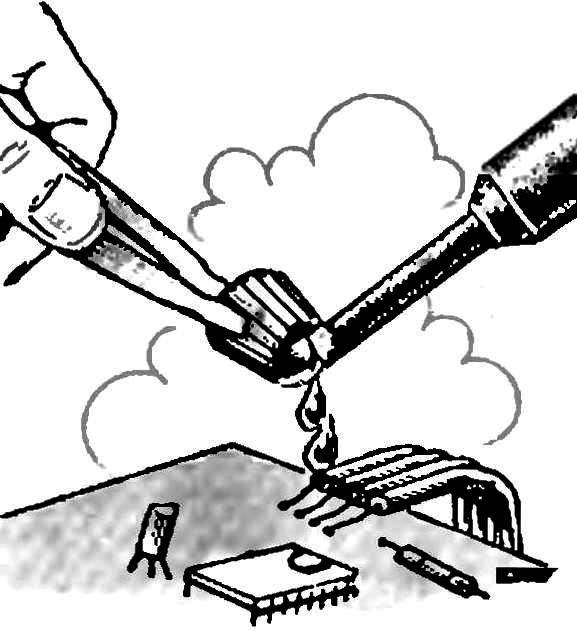 The cap of the toothpaste tube is made of a material which can be used for the manufacture of reliable non-conductive compound when attaching wires and electronic components on the circuit Board and seals intact. It is enough to touch the cap with a hot soldering iron. A drop of molten material flowing down in the seat securely attach the elements of the product. Such a polyethylene adhesive often used in foreign electronic structures. It is best for such a function suitable transparent caps of plastic polyethylene with a melting point of 110— 130°C.
Recommend to read
ELECTRICS – THIS IS PROMISING
In the previous issue of "Modeller-designer" followers of aeromodelling was able to gather information about competition rules and guidelines in the new are gaining wider...
ECONOMICAL "RAIN"
In a dry summer even on those cottage garden or areas where there are centralized water supply, often a problem associated with shortage of water for watering plants. What can we say...