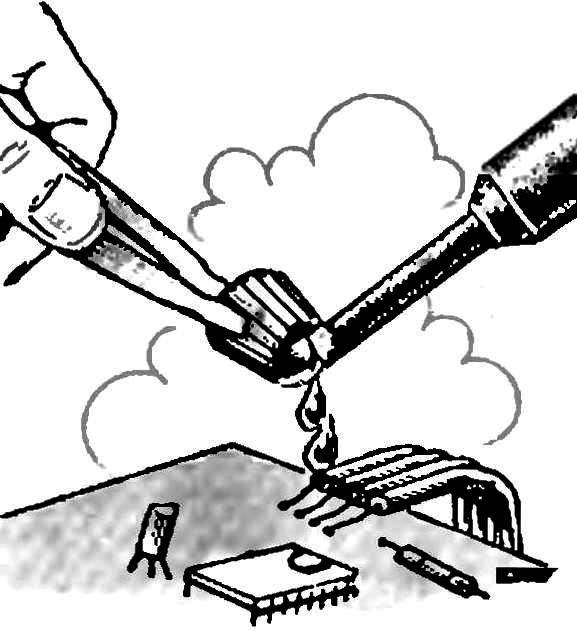 The cap of the toothpaste tube is made of a material which can be used for the manufacture of reliable non-conductive compound when attaching wires and electronic components on the circuit Board and seals intact. It is enough to touch the cap with a hot soldering iron. A drop of molten material flowing down in the seat securely attach the elements of the product. Such a polyethylene adhesive often used in foreign electronic structures. It is best for such a function suitable transparent caps of plastic polyethylene with a melting point of 110— 130°C.
Recommend to read
CALL TO TASTE
If you don't like the sharp sound of your electric bell, put on his bell under the hammer of the vibrator piece of adhesive plaster. And make the sound more melodic by replacing the bell...
WARDROBE WITH RADIATOR
The Idea of this cupboard gave me your magazine. In one of the rooms published design window of the refrigerator and the vegetable box in the window sill niche. I liked it, and I did...