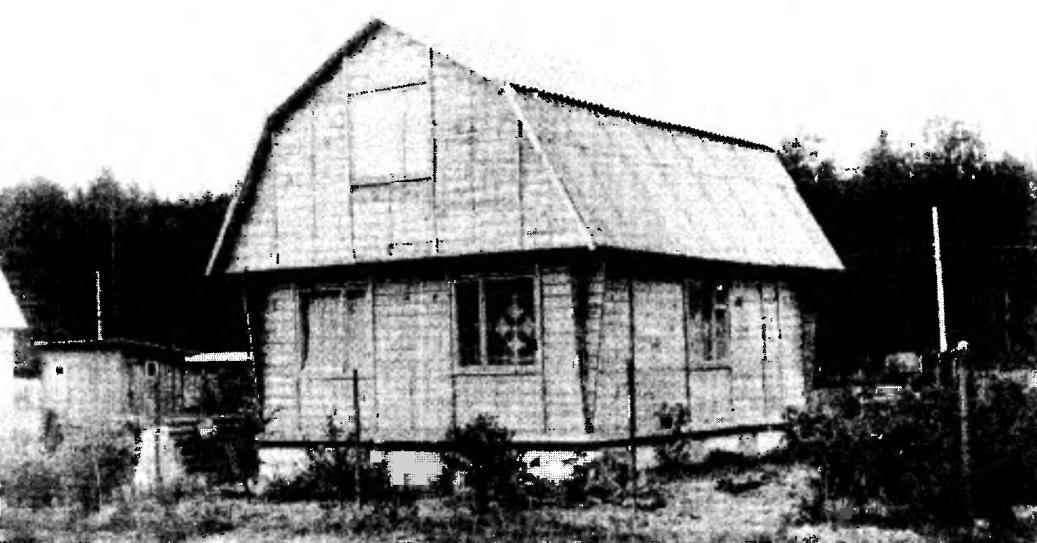 The desire to build the house occurred to me simultaneously with the receipt in the middle of 1980-ies of land— coveted six acres. Problem how to build a house: brick or wood— it was not. Brick and concrete walls rather tired and in town. Naturally, the choice fell on the hardwood. Only here what type to prefer: chopped (log, Brusova) or panel-frame— this question remained open. All agreed the case.
Time for individual developers was not the best— even the nails were a scarce commodity.
Studying the situation with "offers" for the timber (i.e. just for them), I was one of the construction markets, where stood the KAMAZ, loaded literally the roof of the select boards-"sorokovka" with a length of 6 m. the Price suited me, and the driver agreed to deliver the material directly to the construction site.
These boards determined the design of the house. And although his project was doing then one day, alleged the design of the walls and force elements were born there in the market. In the end, designed the house became a combination of both the above mentioned types of wooden housing construction: chopped and-frame.