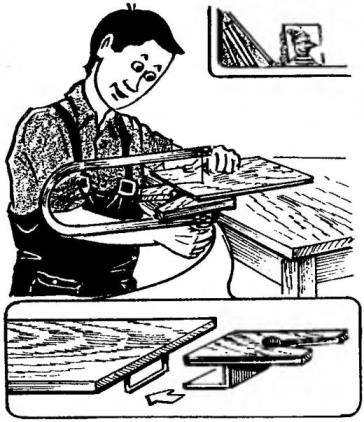 When sawing with a jigsaw, a reference platform for tablets is normally attached to the table clamp, which is not very convenient if you have to work often. Several upgrade mounting method, providing a platform bracket, and a countertop— return clip, where will dvigatsya bracket.
V. GOLOVASHIN, Rybnoe, Ryazan region.
Recommend to read
FOR ANY SOIL
Thanks to the "Modeller-designer" I'm still at school became interested in technical creativity. Three-wheeled all-terrain vehicle is one of my latest designs. It used the engine from a...
EASY AND CONVENIENT
The voltage is from 1 to 12 In intervals of a single oxen allows to obtain a transformer, the circuit of which is shown in the figure. If desired, the switching is easy to implement...