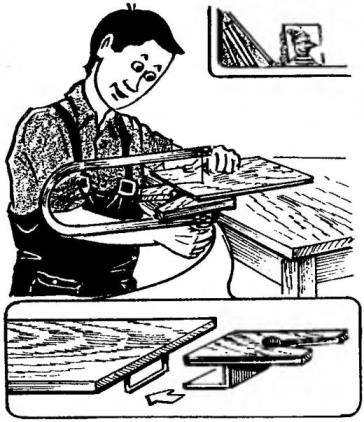 When sawing with a jigsaw, a reference platform for tablets is normally attached to the table clamp, which is not very convenient if you have to work often. Several upgrade mounting method, providing a platform bracket, and a countertop— return clip, where will dvigatsya bracket.
V. GOLOVASHIN, Rybnoe, Ryazan region.
Recommend to read
THIRD HAND
When working with such sensitive measuring instrument like micrometer, it is necessary to hold it with two hands — and what to hold on to what is measured! A kind of third hand may be...
SOLDERING UNDER A MAGNIFYING GLASS
Anyone who ever worked Uborki or repair of electronic devices knows how the success of the quality and precision soldering. Great benefits this can bring the use of simple devices...