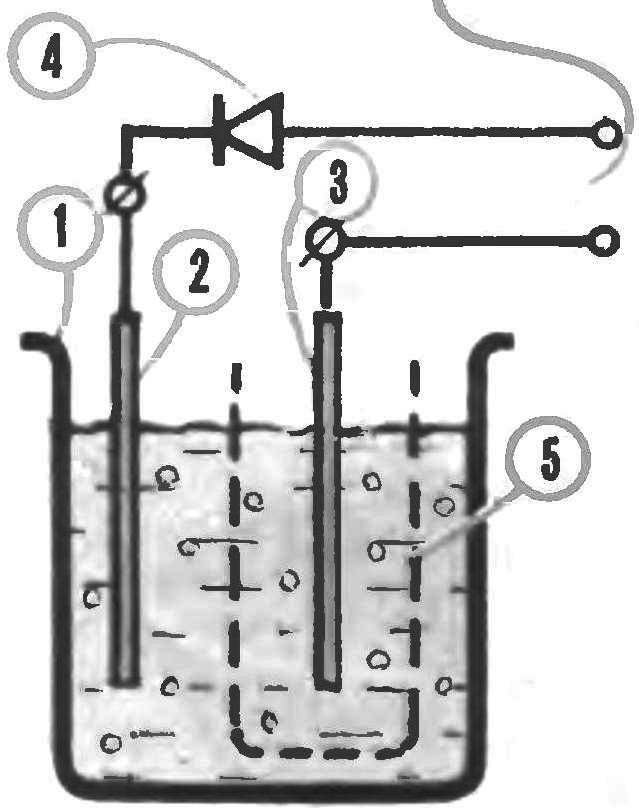 "I know, I know— says a reader, after reading the title.— Yes, but neither "alive" nor "dead" water does not happen. Tales!.." Is he right? A few years ago, the magazine "Inventor and rationalizer" announced that we have developed a device that allows you to do "live" and "dead" water. And if you speak the language of chemists, water with a very strong acidic and alkaline reaction. It turned out, ordinary water can be decomposed as two components with opposite properties. According to statements of many who have experienced their actions, "living" water beneficial to the complexion, softens wrinkles, improves hair growth, reduces hair loss, is a good remedy for burns. But "dead" water bad acts on the mouth, reduces gum bleeding.
There is evidence that "living" water can be successfully used for watering flowers, vegetables, BERRIES and fruit crops. Its effect is little studied, but even those meager results that had already been received, talking about
a lot of things. Noticed that it soaked the seeds germinate sooner, plants grow better and yield higher.
We offer you guys to experiment on the basis of what is.