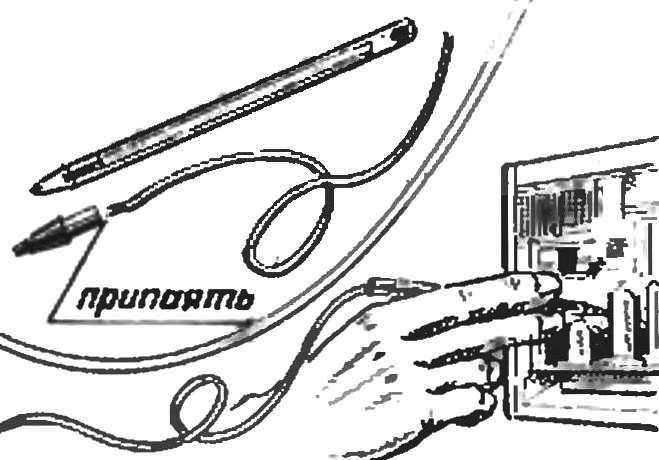 When ballpoint pens disposable over pasta, don't throw it away. Pull the burner Assembly rinse it with Cologne and solder the electrical conductor. Passing the wire through the hole in the handle and setting the knot on the place you get comfortable pectroscopy for the tester.
O. GORYUNOV, Bishkek
Recommend to read
INSULATOR FROM THE JAR
Tins of film can be used if necessary as insulators or junction boxes to protect the connections from two to four and even six electric wires. To do this, the lid of the jar need to do...
MICROBALANCE
Like it or like machine grease and the saying "porridge oil will not spoil" is applicable in the technique not always. Excessive amount of it even at nodes where the friction should be...