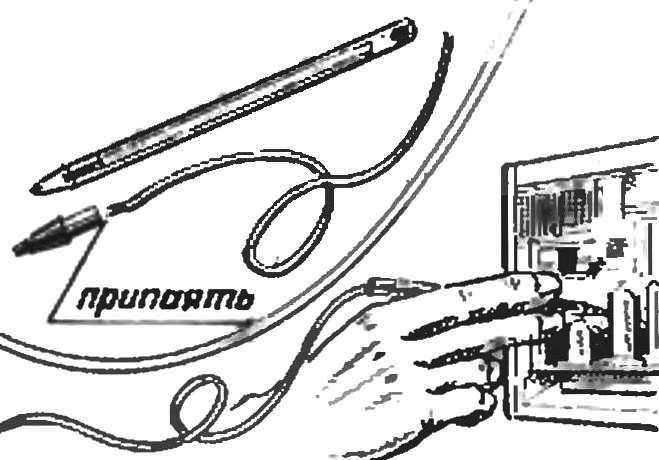 When ballpoint pens disposable over pasta, don't throw it away. Pull the burner Assembly rinse it with Cologne and solder the electrical conductor. Passing the wire through the hole in the handle and setting the knot on the place you get comfortable pectroscopy for the tester.
O. GORYUNOV, Bishkek
Recommend to read
MISTRESS TO THE RESCUE
This slicer will be glad every housewife: one push — and the potato turns into a number of round slices, the second — and ready for roasting delicious straw, and the third slide gives...
DEBUT CLASS F1G
In today's post — the story of rezinomotornaya models of a new class F1G, technical requirements which can be reduced to two basic: the minimum weight of the aircraft without rubber...