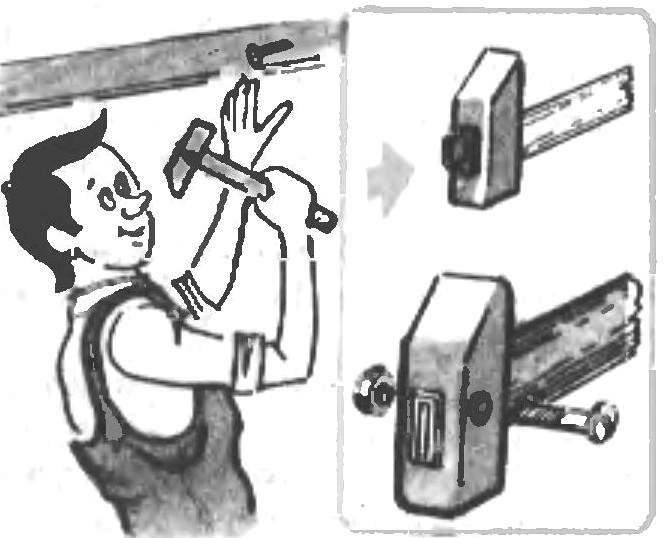 The traditional method of fixing the hammer on the handle is wedging. Over time, however, the knot loosened and it is necessary to change the wedge or pen.
I suggest to fix a clogged wedge with a screw or rivet passed through the bore in the sidewall of the through hole.
Recommend to read
SCREW IN AID
The end of the stick in the hole of the butt is held by the wedge. But eventually, the knot loosened and then the axe is to work not only uncomfortable,but dangerous. If time and...
JACK WILL HELP THE CARPENTER
Flooring will be much neater and better if, instead of the traditional wedges to use an ordinary car Jack. Under the support leg of the Jack placed bars of appropriate dimensions.   ...