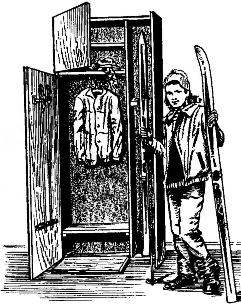 The majority of cabinets for the hallway there is one drawback: it is not possible to accommodate long items like skis or household step-ladder.
Proposed for the independent production of the French magazine "System D" rack-column has the winning height, a special unit, just designed to accommodate long items. The rest of the design decision is quite traditional: a section plus mezzanine.
DEVICE. Like any furniture, wardrobe-colon-ka is collected from a panel of workpieces, the material for which is the so-called furniture Board or sheet of chipboard.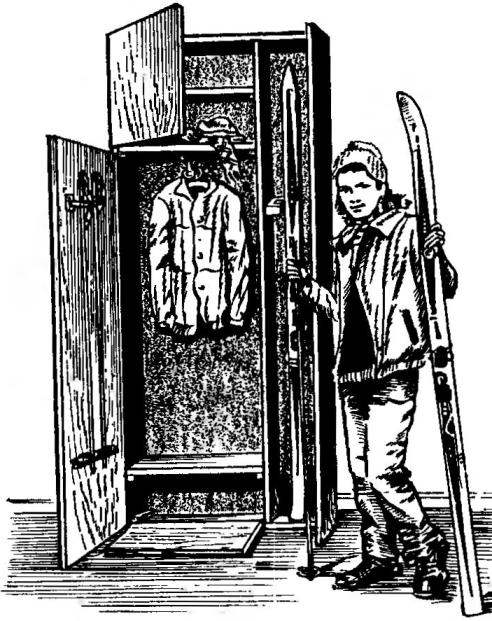 The main body (Fig.1) form two sides, the roof panel and the bottom. Inside there is a vertical partition separating a section from the narrow column. A mezzanine is not resolved as a separate unit that just formed near a shelf at the top of the section, but with separate door. The rest of the space section can be equipped depending on the need: for clothes, shoes, vacuum cleaner or other things. In column (ski compartment) has a notched shelf — limiter for skiing.