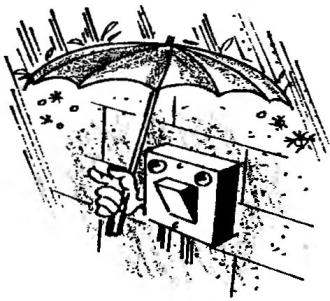 Often in the organization of outdoor lighting to install the lighting unit is used near a support of a transmission line (the pole) or other suitable wooden structures.
For economy of wiring and ease of management are usually on the same pole in the lower part of the set and switch.
For protecting the external switch from the rain and snow you can use a suitable plastic canister from-under engine oil.
The canister on the neck cut at an angle of about 30°, and its rear wall drilled two holes for the connecting bolts. To exclude the ingress of moisture to the switch contacts through the holes between the hood and the mounting plate on the bolts install the sealing rubber washers.