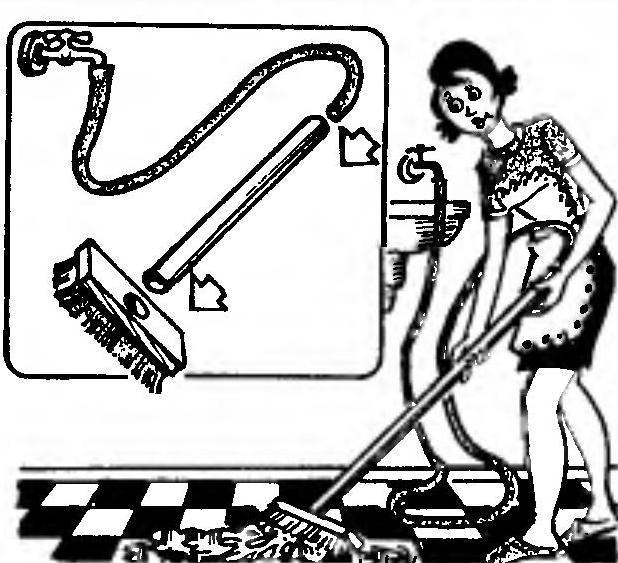 To clean very dirty floors in commercial premises or to refresh a larger area, including the site with asphalt or tile floors, a country or a plot, will allow that such scrubber brush. From traditional it is characterized in that as cutting a pipe (plastic or metal), which through a flexible hose connected to the water supply.
Recommend to read
"ETERNAL" BRUSH
Commercially available brushes have durable plastic pile, and cover with the mounting node of thin plastic is weak. To extend sluzby brush, you need the screws to install the metal...
NOT WATER, AND CLEAN
To the well-known options for self-cleaning clogged sewer pipes want to add your own, repeatedly proven in practice. I use for these purposes gofrirovannyi plastic hose, usually used for...