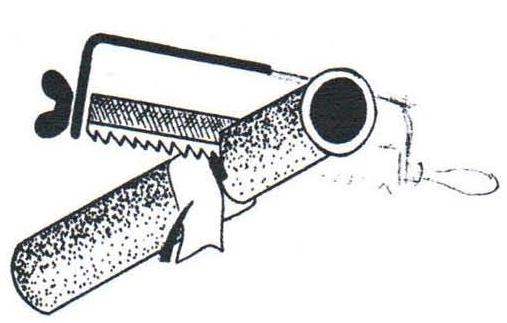 When sawing any, but in particular plastic pipes (due to its "softness") to withstand the cutting line is exactly perpendicular to the axis (or if necessary – on the contrary, under the right angle) will help the duct tape. Wound appropriately a ring from it will not allow the cutter to get off.
Recommend to read
WINNING "SKYSCRAPER"
Present to the readers a model rocket class S1B (altitude) with a total impulse of engines to 5 N·s allowed A. Mityureva for a number of years show high sports results (1990— second...
"TURN THE HANDS!"
This call is present in many emails of designers bikes. "Somehow, browsing in the library of old magazines "M-K", I came across a design velocipede with manual transmission. From that...