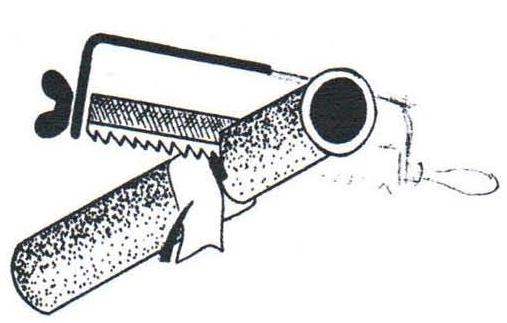 When sawing any, but in particular plastic pipes (due to its "softness") to withstand the cutting line is exactly perpendicular to the axis (or if necessary – on the contrary, under the right angle) will help the duct tape. Wound appropriately a ring from it will not allow the cutter to get off.
Recommend to read
GUIDE FOR THE GLASS CUTTER
If you want to cut the glass not by the usual straight lines and sinuous, shaped (e.g., stained glass) — the plot thickens. However, it will be easier to perform if under the glass to...
END-EXPRESS
For more convenient use of masking tape or duct tape, there are special tapes with a knife, not giving to the same after use to stick the remaining end. In the absence of such a device...