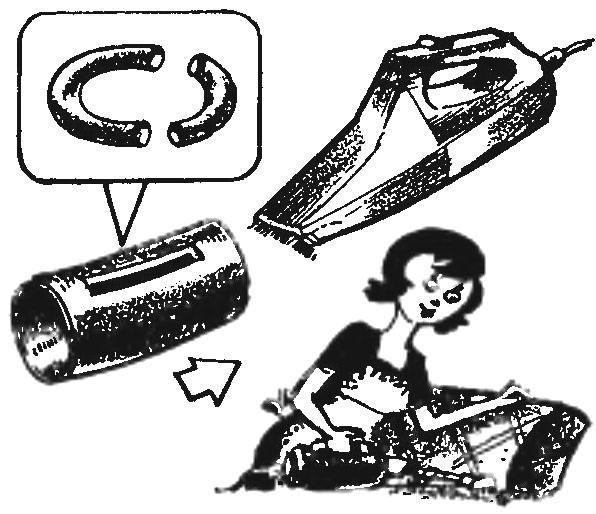 Cracked plastic case compact vacuum cleaner "bumblebee" can be fixed without resorting to the traditional way of gluing. Enough to pull on the housing section of the camera motorcycle wheels, making it a longitudinal slot of the handle of the vacuum cleaner.
Recommend to read
MICRODRILL OF THE COMPASS
Often, while working on a model of a ship, I have to drill holes with a diameter less than one millimeter. To this end I have produced a handy drill machine. Maybe someone wants to make...
BET FOR VERSATILITY
The mid 50-ies of XX century marked the beginning of the end of British naval power. Powerful, but not conformed to the new reality fighting ships of world war II were annually given up...