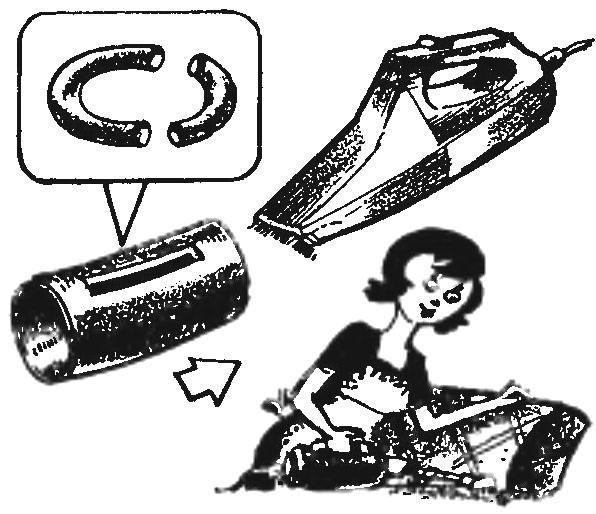 Cracked plastic case compact vacuum cleaner "bumblebee" can be fixed without resorting to the traditional way of gluing. Enough to pull on the housing section of the camera motorcycle wheels, making it a longitudinal slot of the handle of the vacuum cleaner.
Recommend to read
FOOT IN AID
To remove or hang on the door hinges alone — for many, this becomes an intractable problem. Make the device shown in the figure, and the case will move forward.
MODELIST-KONSTRUKTOR 2009-03
IN THE ROOM: Public design Bureau K. Tagil'tsev. CATAMARAN MOBILE (2) Turist - the tourist A. Trenev. "SLEEPING BAG" FOR THE ROD (8) Small-scale mechanization A. Matveichuk....