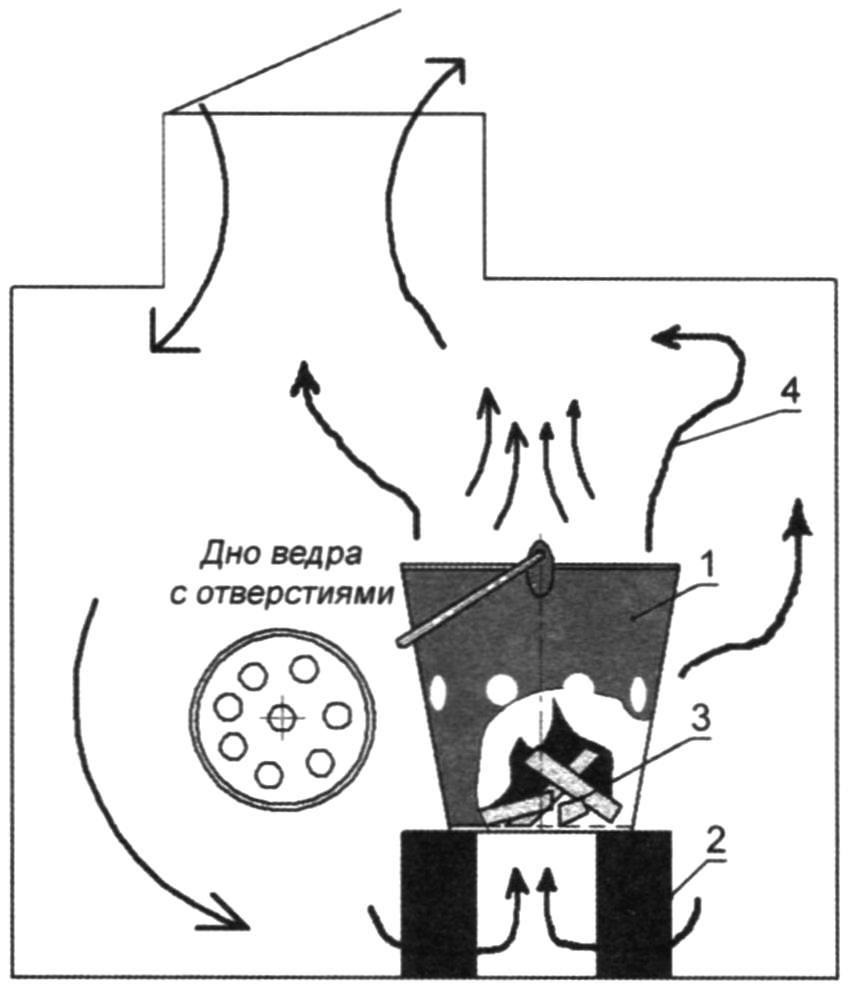 Effectively dry cellar will help the old 10-litre bucket in the bottom is drilled several holes or instead of the bottom is placed a large mesh and a bucket is installed in the cellar stand two bricks.
Dry cellar:
1 – an old bucket; 2 – backing bricks; 3 – a wood burning furnace; 4 – air flow
Then in a bucket diluted with a small fire is the rapid heating of the cellar, extractor raw and fresh dry air. If cellar of considerable size, the bucket should fire once or twice to move from place to place.
Recommend to read
"GODDESS", THE CHARACTERS AND SYMBOLS
Few ocean giants — "Rurik", Gromoboy and Rossiya, though it presented a menace to navigation "ancestral enemy" — Britain in the case seemed such a possible war, but the scale of such...
WARDROBE — HARVESTER
Modern small apartments have to "measure seven times" before it to arrange the furniture. In the nursery the more. One solution is to use furniture combines, for example, such as in the...