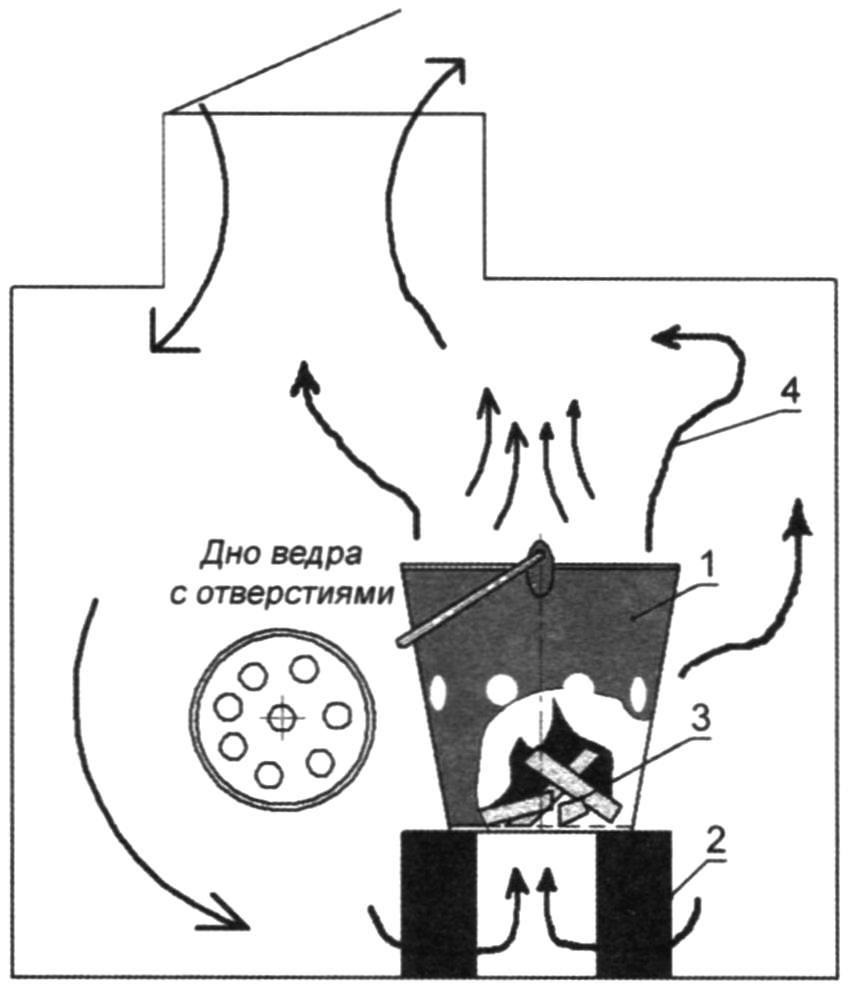 Effectively dry cellar will help the old 10-litre bucket in the bottom is drilled several holes or instead of the bottom is placed a large mesh and a bucket is installed in the cellar stand two bricks.
Dry cellar:
1 – an old bucket; 2 – backing bricks; 3 – a wood burning furnace; 4 – air flow
Then in a bucket diluted with a small fire is the rapid heating of the cellar, extractor raw and fresh dry air. If cellar of considerable size, the bucket should fire once or twice to move from place to place.
Recommend to read
BETTER THAN HOOKS
If you rode into a new apartment and have not had time to nail in the bathroom hooks for towels, don't rush. That you will always have time to do. It is much easier and looks prettier...
INSTEAD OF STRINGS…
The traditional method of cutting Styrofoam with a heated nichrome filament is not always easy. The size of the holder of the strings, limit the size of the workpiece. Offer (in addition...