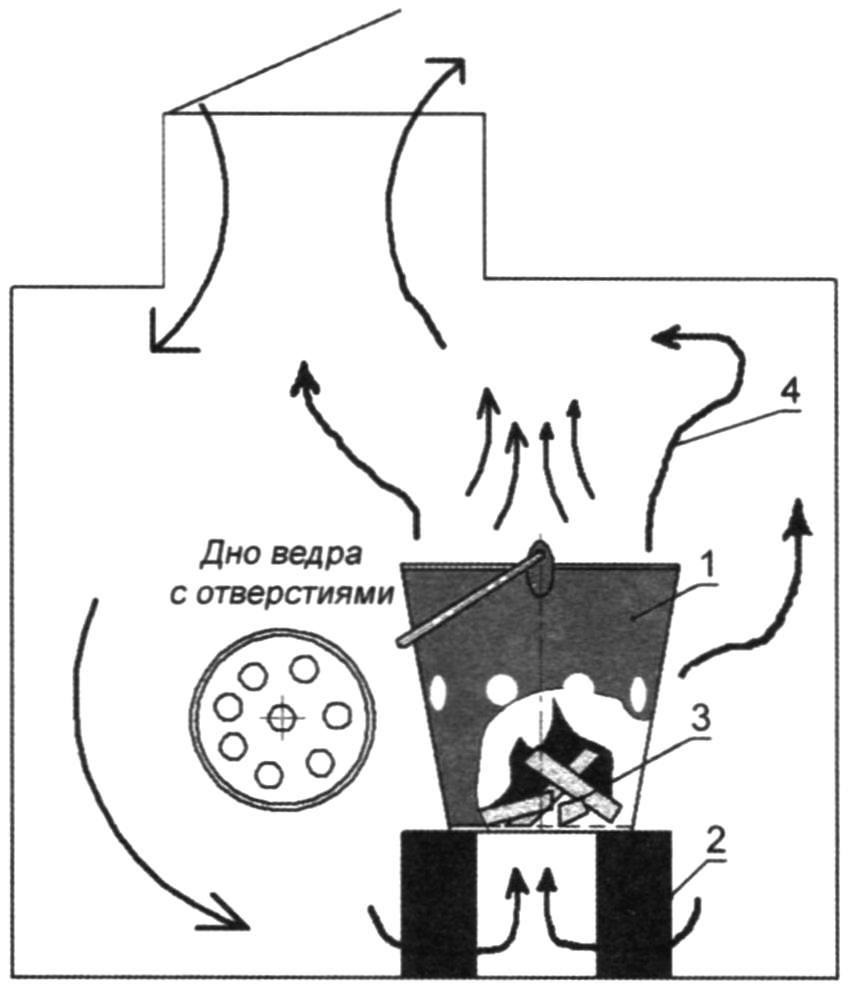 Effectively dry cellar will help the old 10-litre bucket in the bottom is drilled several holes or instead of the bottom is placed a large mesh and a bucket is installed in the cellar stand two bricks.
Dry cellar:
1 – an old bucket; 2 – backing bricks; 3 – a wood burning furnace; 4 – air flow
Then in a bucket diluted with a small fire is the rapid heating of the cellar, extractor raw and fresh dry air. If cellar of considerable size, the bucket should fire once or twice to move from place to place.
Recommend to read
DINING FOLDING
In a small room dining table standard sizes — already a hindrance. Much easier if in the off position, its surface could reduce to, say, fold to the size of the narrow tables occupying...
RESCUE ARM
The knob for tightening the Chuck of a drill hvastovichi a bit short, so you need enough pressure to firmly hold the drill, especially in the old, soft, cartridge. But you should wear...