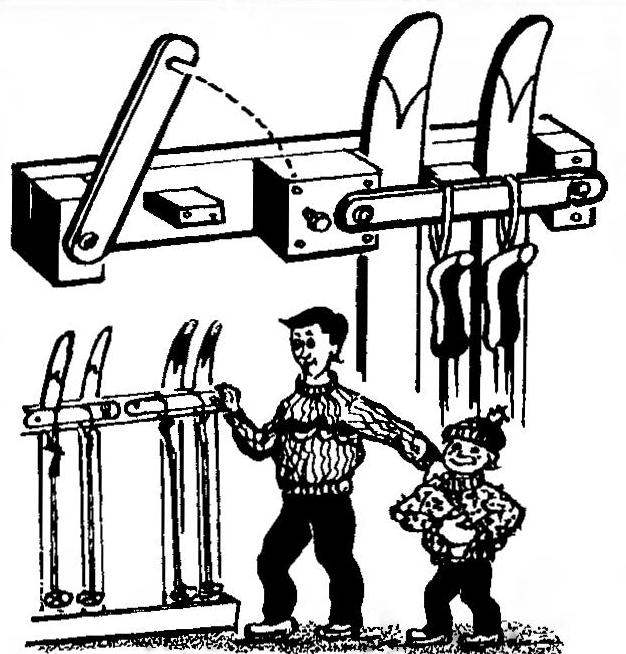 If the family and children, and the parents are addicted to skiing, it makes sense to find the area for neat and easy storage. The easiest way to arrange a wall "hanger" ski rack, which is a longitudinal box on the floor and the clamping plate rack with hooks-locks on the wall. Delivered in a box the skis are pressed to the bar and fixed with hooks: simple, aesthetically pleasing, reliable.
Recommend to read
AS A RULER
When the device paths across the lawn at their summer cottage or in any similar works on dernove layer it is convenient to use a wide Board stacked under the legs working. Not trampled...
HAPPY "SEVEN"
The su-7, were armed with Soviet air force, is a typical representative of tactical aircraft of its time. Being built at the beginning of the cold war as a fighter, he turned into a...