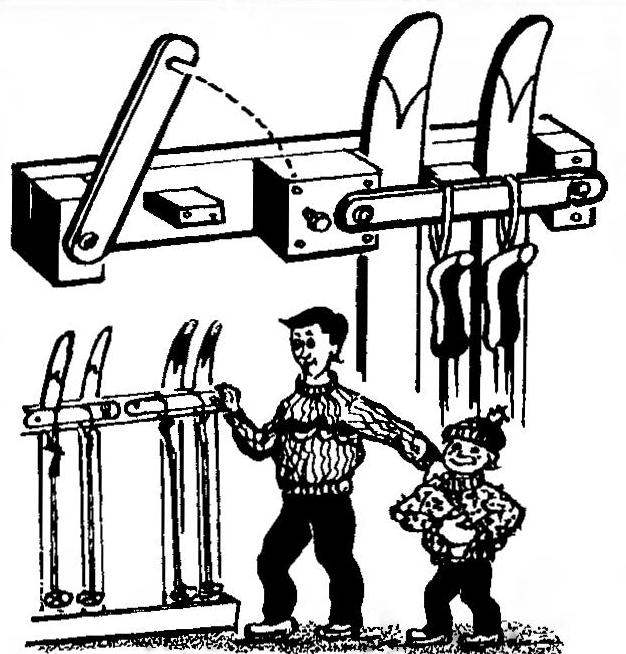 If the family and children, and the parents are addicted to skiing, it makes sense to find the area for neat and easy storage. The easiest way to arrange a wall "hanger" ski rack, which is a longitudinal box on the floor and the clamping plate rack with hooks-locks on the wall. Delivered in a box the skis are pressed to the bar and fixed with hooks: simple, aesthetically pleasing, reliable.
Recommend to read
INVENTING… THE WHEEL
At this stage of the work, outline the design of the actuator, which provides translational movement of the model. Let's start with the analysis of the already known mechanisms, which...
SEMI
Every day we use a huge amount of things and have almost ceased to notice them. But it turns out in the production of minor things at first glance hides a lot of interesting and...