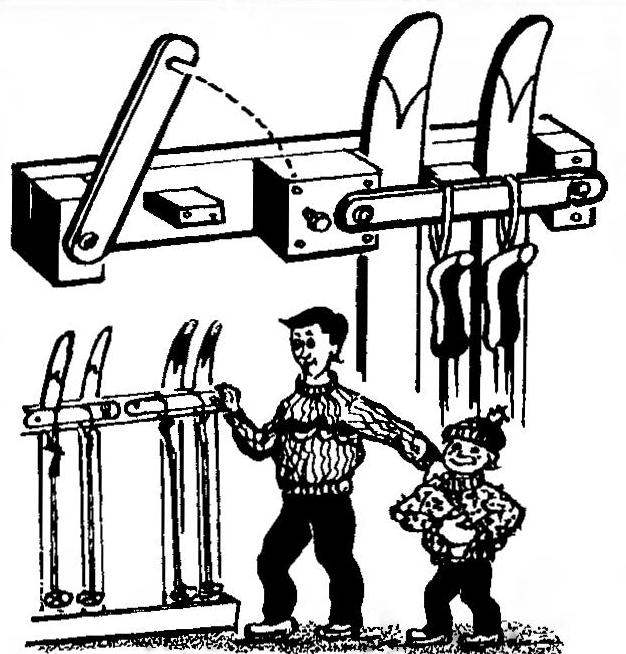 If the family and children, and the parents are addicted to skiing, it makes sense to find the area for neat and easy storage. The easiest way to arrange a wall "hanger" ski rack, which is a longitudinal box on the floor and the clamping plate rack with hooks-locks on the wall. Delivered in a box the skis are pressed to the bar and fixed with hooks: simple, aesthetically pleasing, reliable.
Recommend to read
HANGER FOR HACKSAW
The poor host saw just lying on the workbench or on a shelf, good — carefully placed in a tool box or hanging on a nail in the wall. However, if the next added another tool — such...
HANGER FOR BATH
I bought a plastic baby bath. Comfortable, beautiful, but where is her store! Decided it was better just to hang on the wall in the bathroom horizontally. This is enough for two...