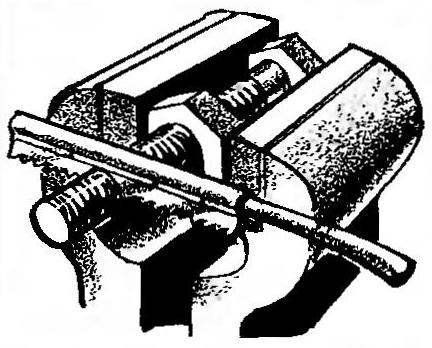 When saw off part of the thread of the long bolt (screw, stud), in place of sawing produces burrs, dents. This makes it difficult to time the screws when screwing.
The matter is simplified if the threads are pre-screwed the nut, and then trim the bolt. When removing the nut itself will remove the burrs.
Recommend to read
OF EGG CONTAINER
Offer to store small bolts, screws, nails, nuts and washers, and any other such trifle — cell cardboard or plastic container from under the eggs.   V. GOLOVASHIN, Rybnoe, Ryazan region.
HOW TO SHORTEN THE BOLT
To shorten a long bolt or stud, such a task is not so rare encounter tinkerers. In order not to damage the grip of the thread, I suggest to use a simple tool, which is a metal strip 5-10...