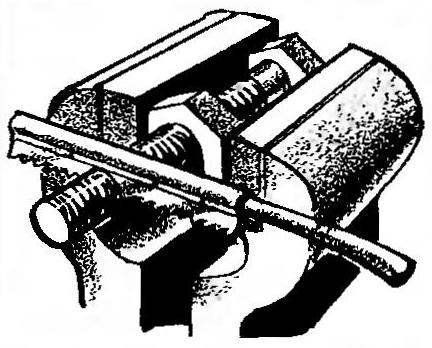 When saw off part of the thread of the long bolt (screw, stud), in place of sawing produces burrs, dents. This makes it difficult to time the screws when screwing.
The matter is simplified if the threads are pre-screwed the nut, and then trim the bolt. When removing the nut itself will remove the burrs.
Recommend to read
…AND THE FROST IS POWERLESS
Ventilate the room is necessary even in the cold of winter. But it is necessary to open the window, such as window fog up and then freeze, covered with snow patterns, blocking the light....
AS A RULER
Tightly connect the edge of the Board with logs of a log house is not an easy task. However, it is easily solved in the manner shown in the figure. You will need a line? with a number of...