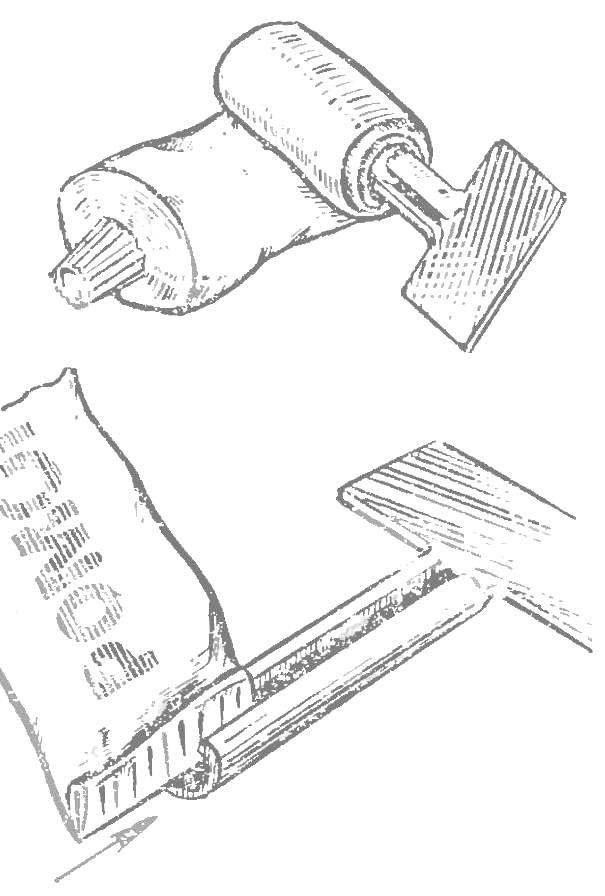 It is easy to squeeze the toothpaste or cream from a tube full. But the thinner he gets, the harder it is to extract content from it. A simple knob, reminiscent of the key for the clockwork toys, will help to fully use all of his "stuffing." For its production of steel plates with a thickness of 1-1,5 mm cut a T-shaped workpiece. Her narrow fold along the long side into a tube with an inner diameter of about 5 mm and a gap between the edges 3-4 mm Now, inserting zahlcovany the end of the tube in the slot and turning the knob, you can use its contents on all hundred!
Recommend to read
HANGER TUBES
If on the shelf in front of the mirror in the bathroom felt cramped, to get out of the situation you will help colored plastic clothespins. They can be hung on the wall tubes of...
TWO-HANDED BARREL…
To lift and move manually to a large barrel and it is not easy and inconvenient: not to hold on. Meanwhile, equip it with a pair of convenient handles very easy. Do in the side wall at...