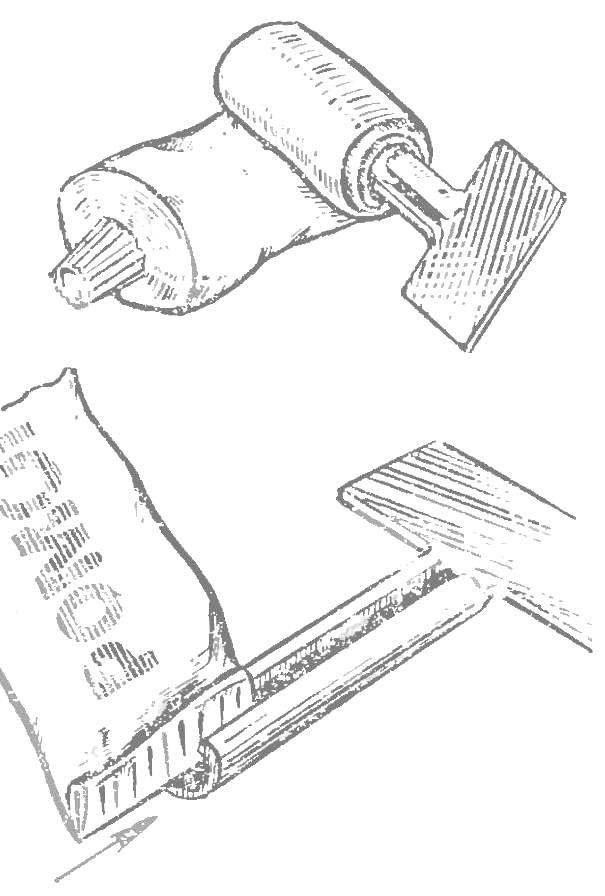 It is easy to squeeze the toothpaste or cream from a tube full. But the thinner he gets, the harder it is to extract content from it. A simple knob, reminiscent of the key for the clockwork toys, will help to fully use all of his "stuffing." For its production of steel plates with a thickness of 1-1,5 mm cut a T-shaped workpiece. Her narrow fold along the long side into a tube with an inner diameter of about 5 mm and a gap between the edges 3-4 mm Now, inserting zahlcovany the end of the tube in the slot and turning the knob, you can use its contents on all hundred!
Recommend to read
THE CURVING BRANCHES OF SIR KISA
We left Britain in the midst of the "great war" as it was called by the British the First world war. Pretty pinched with German "u-bots" merchant fleet. But with huge military, which now...
GARDEN "HAIRDRESSER"
I worked as a mechanic gardening vehicles, or simply petrol lawn mowers. Often had to cut the grass and shrubs in inconvenient places, and in restricted areas. And the existing braids...