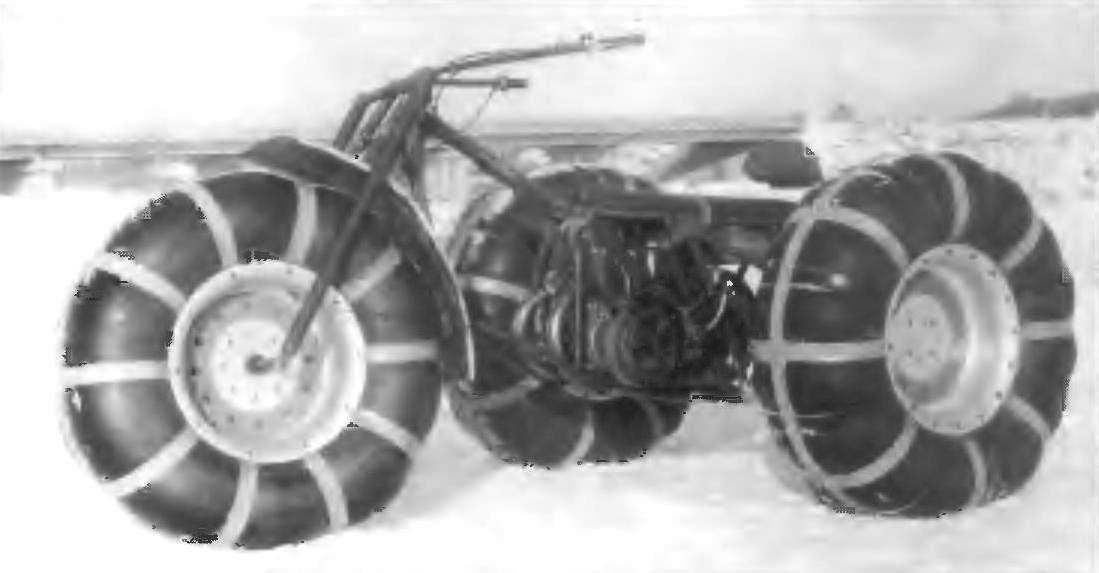 Thanks to the "Modeller-designer" I'm still at school became interested in technical creativity. Three-wheeled all-terrain vehicle is one of my latest designs. It used the engine from a motorcycle "IZH-Planeta", equipped with a fan, differential — motorized С3А, fuel tank (located under passenger seat) — from scooter "Electron".
The wheels are made from aluminum cans and plywood strips with a thickness of 10 mm between them. The front wheel is covered with duralumin wing.
The main share of the mass of the vehicle (driver and passenger), falls on the rear axle, so the machine has good pass "awn on any soil and loose snow. Maximum speed (solid Remix) reaches 90 km/h all-terrain Vehicle capable to overcome the small water obstacles.
V. STANKEVICH, Lepel, Vitebsk region
Recommend to read
WITH THE BOAT BEHIND
Not far off spring, and fans of water recreation are already thinking about the delivery of their "boats" to shore. Our reader B. Silvanovich built for these purposes special trailer:...
SIT DOWN, LET'S RIDE!
"Together cheerfully to walk..." — sung in the nursery rhyme. And go, of course, much more interesting. This gave me the idea to make a children's bike side trailer. He also increases...