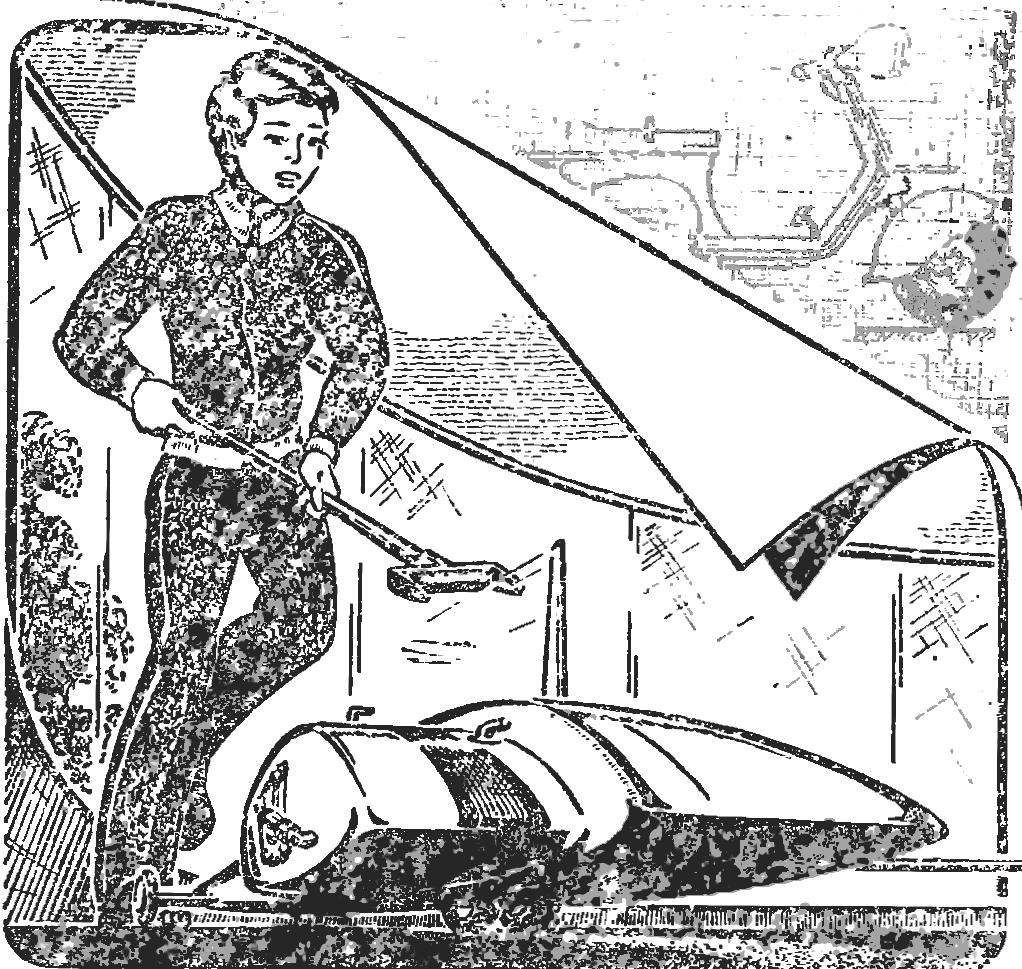 …Behind the first test of the "child" of electromodel first start in the competition. What's next? Of course, I must move on to more serious technine. The breathtaking work on the crossing of internal combustion engines over cordovil "fireball" running across the track with the speed of a real racing car.
But this nausica natural transition often becomes an insurmountable boundary. The gap in complexity between the simplest models and kordovye racing is so great that not everyone will have enough enthusiasm and patience again and again to redo the "screw up" detail, but still of unusual, hard processed materials. But the main thing — the utter impossibility for a young designer to make the most of the details. Indeed, even relatively simple nogova racing (to say nothing of RC!) unthinkable without the many items of materials that require modern technologies of heat treatment and precision machining equipment. Not every athlete has access to them.
In a much better position are model airplanes. Engines easy to buy in the store and use them without alterations, on models are common and available materials for training is suitable for almost any platform. In any school, in both the urban and rural, can successfully work the circle of young modelers, the prospects for growth of sports skill of its members — wide. The followers of automodelisme much more difficult.
But if the problem is the workout is still possible to solve, using smooth asphalt or concreted ground with a makeshift fence, difficulties in providing material and machine bases still remain.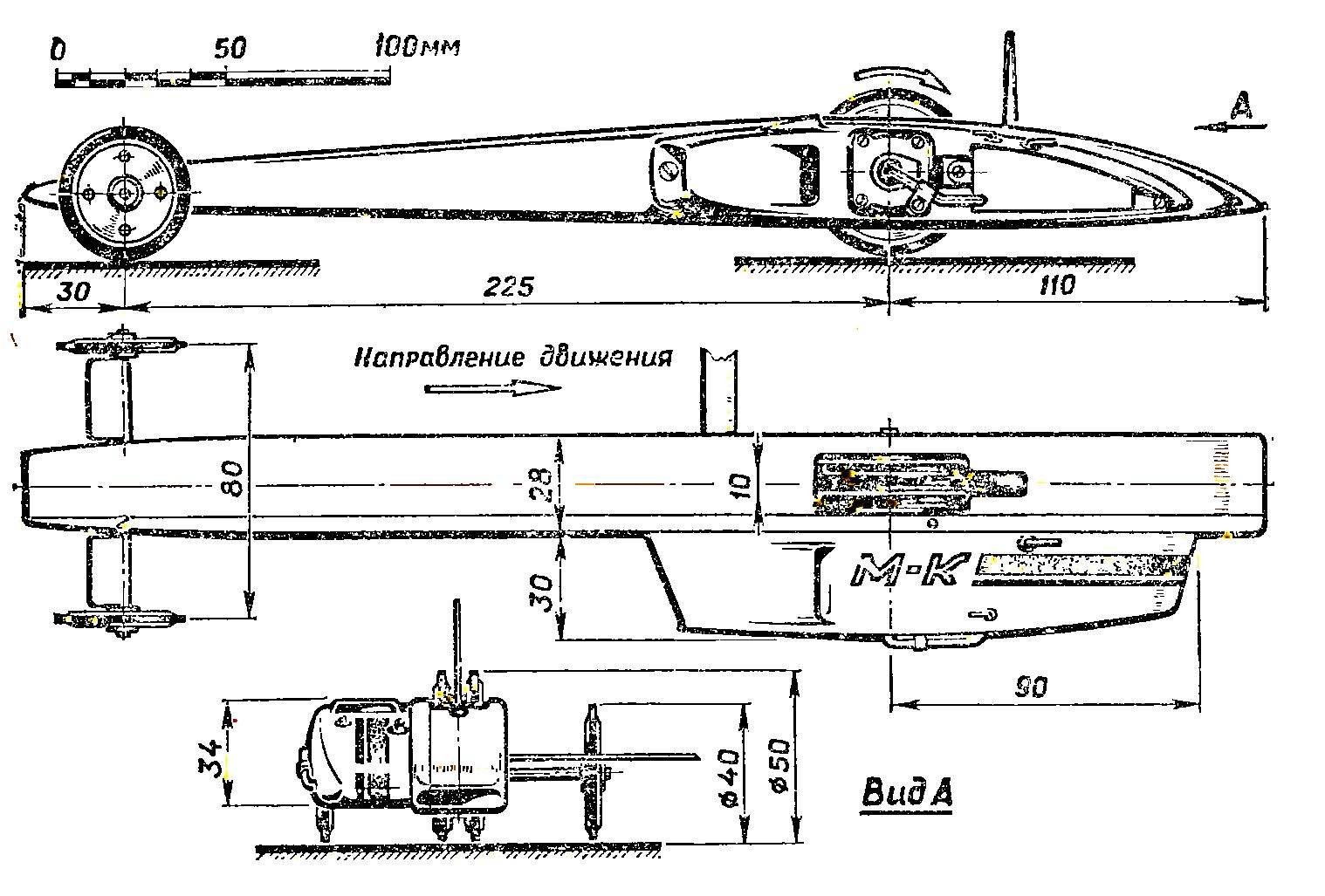 Basic dimensions of the car racing class 1.5 cm3