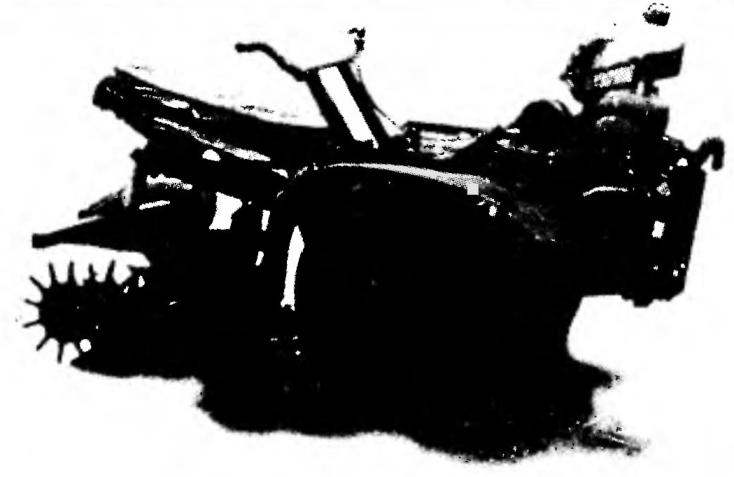 Aim to make brisk, reliable and compact tillers. This mechanical helper and was gardening, and the garden is plowed, and beds cut, and the potatoes on the home field were planted, and seedlings are weeded, and the crop was removed… And most importantly, to run this technique, sitting in a comfortable chair and never feel tired. Not to say that once, but the idea was a success. For three years my homemade motor-block (MB) is, as they say, faith and truth. I called it "Pony." For endurance, reliability. The only thing he requires is gasoline.
Sprocket driven chains, is very characteristic of many self-made agricultural machines, my tillers at all. But regularly working, performing part-time function of clutch and tensioning the knot, V-belt transmission with ratios 1:2.2 and 1:1,5. Moreover, its implementation differs markedly from the original technical solutions, reviewed in the "Model con-struktor" No. 7 for the year 1991 (article "the Grip on the straps…"). Moreover, the role of the power regulator-clutch (belt tension) at the "Pony" is the main gear, which is rotatable.
Other features of my tillers I also want to note the rigid fastening of the coupling-rod on the output shaft of the main gearbox.