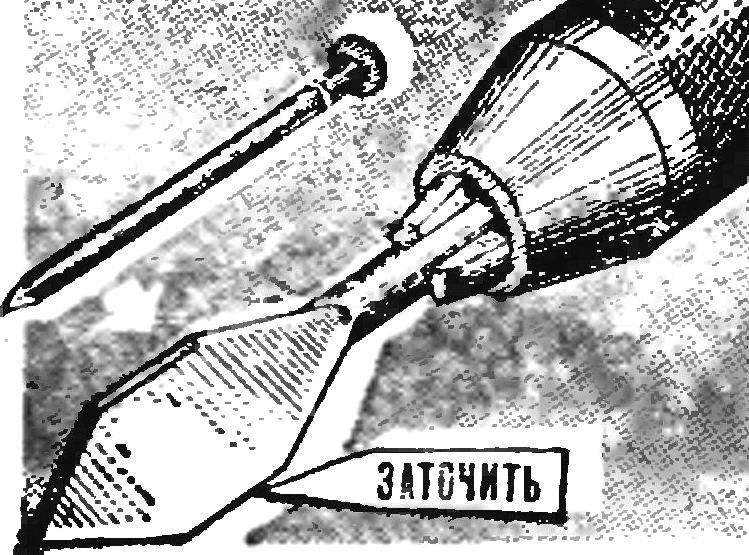 If there is an urgent need to punch a hole in the tree, but you don't have suitable drill, you can make… of the nail. Asclepia it on the end as shown in the drawing, and sharpen edges with a file. Such a tool will take any type of wood.
DUDCHUK, S. V. kleschikha, Rivne region.
Recommend to read
WITHOUT DAMAGING THE CARRIAGE
The carriage road, and any other bike is perhaps the most loaded mechanism. Therefore, in the carriages with the outer conical bearings at moments of considerable congestion often...
ANTI-TANK "CARTS"
When developing a combat reconnaissance patrol vehicles (BRDM), the specialists of the design Bureau of the Gorky automobile plant in advance the possibility of creating on its basis a...