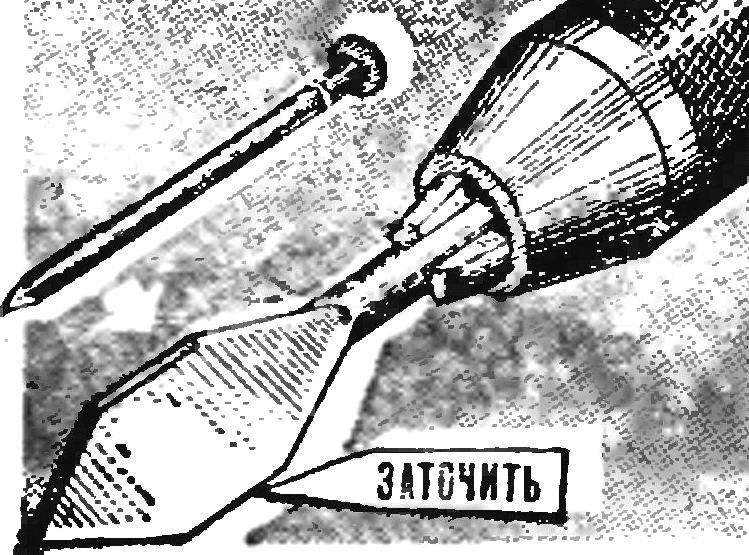 If there is an urgent need to punch a hole in the tree, but you don't have suitable drill, you can make… of the nail. Asclepia it on the end as shown in the drawing, and sharpen edges with a file. Such a tool will take any type of wood.
DUDCHUK, S. V. kleschikha, Rivne region.
Recommend to read
Insurance for drill
Drill chuck, in particular manual, is not always able to keep the drill from turning when machining hard metals or release of the cutting edges of metal. It solves the problem of the...
Countersink for drill
Everybody knows to "hide" the head of the screw or nail, a hole must be countersunk. In a domestic environment this operation is usually large diameter drill. But it kvostik drill does...