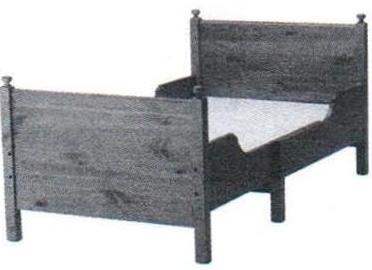 Children grow up fast: more recently, the baby and the stroller was large, and look – already and the crib is small, it is time to buy a grown-up.
But the proposed design can serve as a child without replacement from kindergarten age to adolescence. The fact that the bed sliding her length can be almost any. How is this achieved?
Secrets of an unusual beds
On closer examination it appears that the bed consists of two halves belonging to each other and are able to "move away" from one another. And at any distance components of the bed remains uniform design, like the ordinary beds.